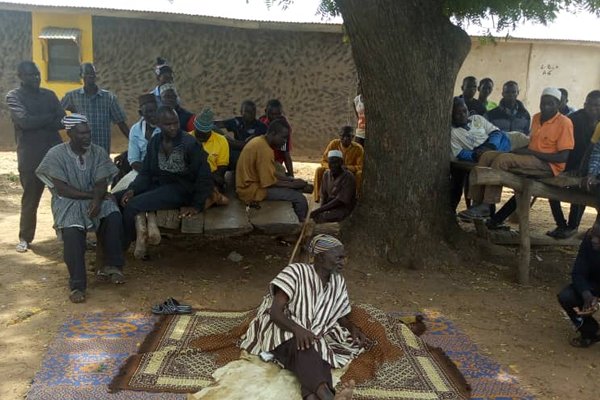 Renewed tribal clashes in the Savannah Regional community of Lukula has left three houses burnt and police fleeing the scene.
The Saturday morning clashes began in the community near Daboya with two tribal factions as a construction of a mosque continues to trigger misunderstanding.
Although security was deployed to salvage the situation, they have deserted the area, Joy News' Savannah regional correspondent, Illiasu Tanko reported.
The clashes are a build-up on Thursday's violence which left two dead and three others wounded.
Multiple sources told Joy News that, shootings started after some young men transporting blocks to the village for the mosque project were resisted.
Residents of this village have been sharply divided after the creation of the Savannah and North East Regions.
Originally, under the North Gonja district of the Savannah Region, some residents of Lukula and several others in the area, including Mankarigu, have been protesting to join the West Mamprusi municipal in the North East Region.
Over 40 communities more, all inhabited by minority tribes including Tamplumas the Tamplumas, are in this protest to be added to the North East Region.
Tensions have escalated in recent months between the Gonjas in Daboya and Mamprusis in the Sor Traditional area in Walewale after the chief of Daboya attempted to install chiefs in some of the communities already occupied by Mamprusi chiefs.
It became a full-blown territorial dispute between the Yagbonwura and Naayiri two months ago after a meeting with a Gonja delegation at the Naayiri's palace in Nalerigu ended inconclusively.
Residents who are protesting to join the North East Region cite social, political and economic deprivations but the Gonjas maintain the land belonged to them and would not accept any breakaway.
Source: myjoyonline.com