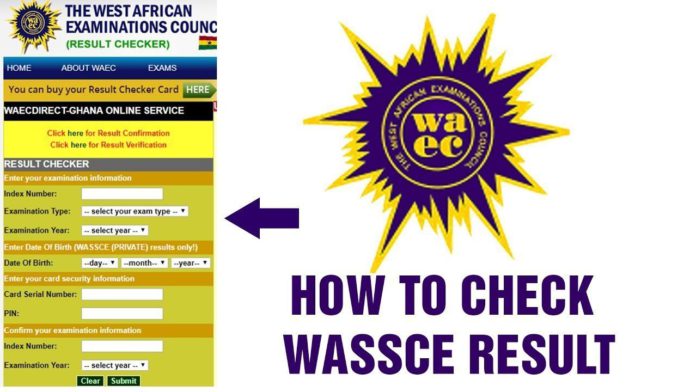 The West African Examinations Council (WAEC) has released provisional results of candidates, who took the West African Senior School Certificate Examination for School Candidates (WASSCE) in 2019.
The Council will despatch the results to the schools and candidates are advised to contact their heads of school for their results.
Meanwhile, the Council has hosted the results online and candidates who so desire may access their results at the Council's website.
ALSO READ: Our dams not guinea fowls to fly to Burkina Faso – Bawumia
Follow the steps below to check your results:
Visit the WAEC Result Checker Online Portal via the link below; https://ghana.waecdirect.org
Enter your Index Number.
Select the Type of Examination (e.g. WASSCE).
Select your Examination Year eg. 2019.
ALSO READ: 2019 WASSCE results: Check out candidates who failed English Language
Enter the Card Serial Number found on the reverse side of your Scratch card (Candidates are expected to buy a WAEC Scratch Card to check results online).
Enter the 12-digit Personal Identification Number (PIN) on your Scratch card eg. 012345678912.
Confirm your Index Number and Examination Year. This is to ensure that your examination information is correct.
ALSO READ: COPEC threatens 'sleepover' over energy sector levy increment
Click on Submit and wait for the display in the popup window. This may take several minutes.
The Council has also alerted members of the public especially candidates to be wary of impostors, who promise to change examination results for a fee.
"Candidates are to note that all WAEC results are well secured and can be authenticated. Persons with forged results will be exposed," a WAEC release said.
Source: Daily Graphic