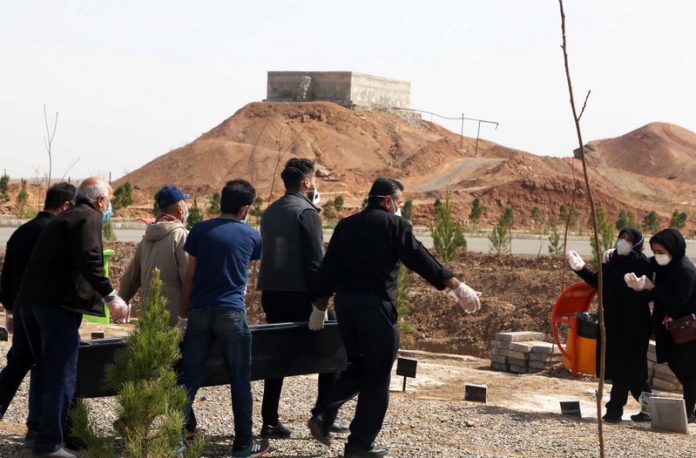 Iranian Health Ministry spokesman Kianoush Jahanpour said in a tweet today that every 10 minutes, one Iranian is killed by the coronavirus.
Every hour, at least 50 Iranian are infected.
Read about coronavirus stories here
Iran's Health Ministry confirmed 149 new deaths from coronavirus in the past 24 hours, raising the overall death toll to 1,284 on Thursday. This is the country's highest spike in death toll over a 24-hour period since the coronavirus outbreak began.
There were additional 1,046 confirmed cases of coronavirus bringing the total to 18,407, Iran's Deputy Health Minister Alireza Raisi said.