Ghana's High Commissioner to South Africa, George Ayisi Boateng, is urging relatives in Ghana to pray without ceasing as they work with authorities to broker peace.
According to him, as part of diplomatic relations, they have to schedule a meeting with authorities in South Africa before they can put in place any contingency measure to safeguard citizens.
RELATED STORY: South African President condemns 'anti-foreigner violence'
His comment follows a wave of looting and violence that had mostly targeted foreign nationals in South Africa.
Bloomberg reported that more than 50 mainly foreign-owned shops and businesses have been destroyed in the recent attacks in Johannesburg. Cars and properties were also reportedly torched.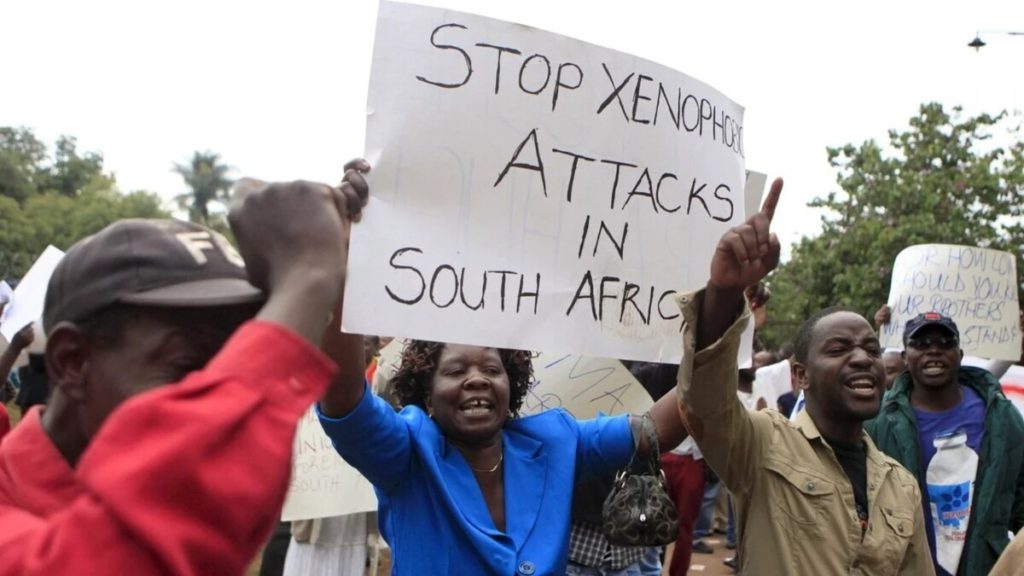 Countries like Nigeria, Zambia and Ethiopia, whose citizens are major targets, have warned citizens to be vigilant and have stopped others from traveling to the country until sanity prevails.
RELATED STORY: President Buhari reacts to xenophobic attacks in South Africa
In support, Mr Boateng on Asempa FM's Ekosii Sen programme, Tuesday urged Ghanaian immigrants in the country to be vigilant.
Describing the situation as volatile he stated that they are working in collaboration with South African authorities to protect the lives of the few Ghanaians working as teachers and in other public institutions.
The High Commissioner is confident most Ghanaians will not be targets since majority of them are their own bosses.
RELATED STORY: Outrage on Twitter over SA Xenophobic attacks
"About 90 percent of Ghanaians in South Africa are shoe makers, fashion designers and hair stylists which is quite safe," he added.
Mr Boateng, however, bemoaned that at a time of high tensions in South Africa, images have been surfacing that had nothing to do with the current xenophobic violence plaguing several cities.
READ: Vacancy at GFA: Five to battle for Kwesi Nyantakyi's seat
He disclosed that, the famous photo of a man being burnt to death was taken during the 2008 wave of xenophobic attacks but has resurfaced again on social media, misrepresenting it as occurring in 2019.
"Most of the photos and videos are old; the situation is not as bad as we see it. Everything is under control but Ghanaians should pray for us," he stressed.
In the unlikely event the mediation process with the South African authorities fail, the High Commissioner said there are contingency plans to protect Ghanaians in the country.
Source: Ghana | Adomonline.com | Adwoa Gyasiwaa Agyeman