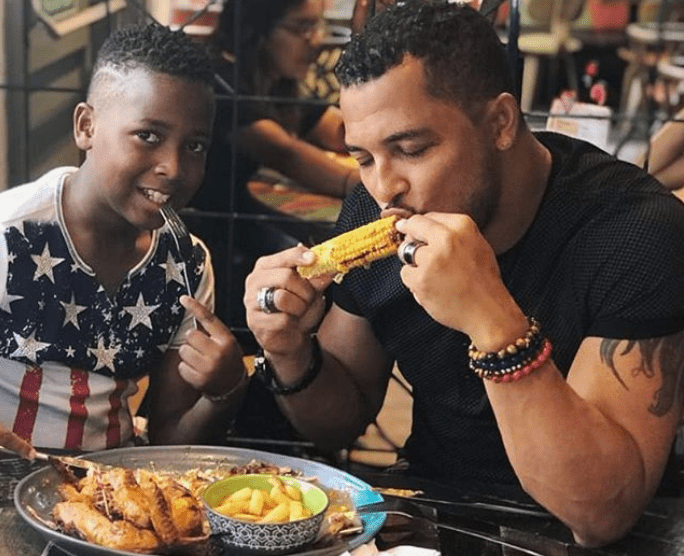 Son of famous Ghanaian actor Van Vicker dreams of playing for Spanish giants Barcelona.
The actor also says his son wants to represent Ghana at the international level.
"Oh I play football just that, I don't have time to play it but the main reason I played today is that I want to inspire my son," he told SVTV Africa.
He wants to be a professional footballer. I want him to see that at my age, I'm still scoring goals, so he should see that as a motivation to play and do his best.
"He wants to play for Ghana and Barcelona."