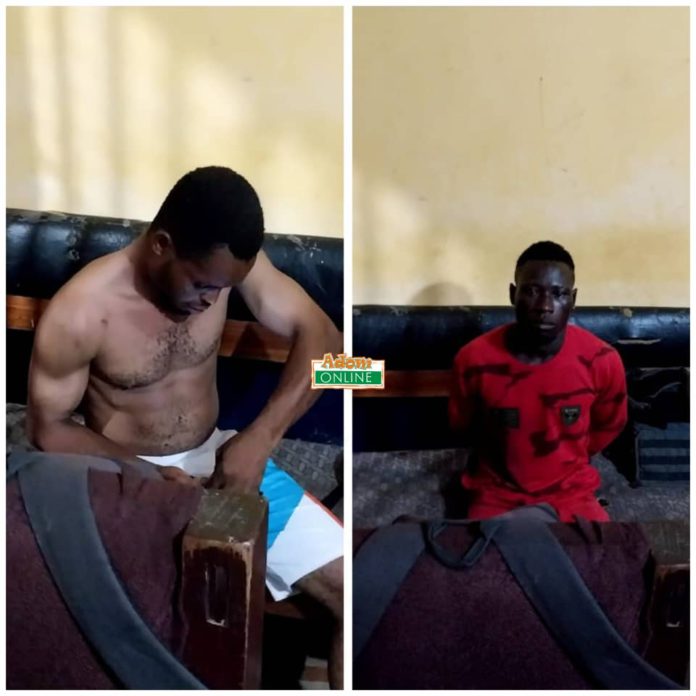 Police at Yeji in the Pru East District in the Bono East Region have arrested two persons over an alleged plot to rob a businessman.
The two, according to reports, were planning to execute their plan in the East Gonja District of the Savanna Region.
The two persons have been identified as 27-year-old Njoku Innocent, a Nigerian and Attah Kwame 29-year-old Ghanaian.
Information gathered by Adom News' Daniel Tachie suggests Innocent hired Kwame Attah Kwame to rob his boss.
He provided Kwame with a gun and motorbike for the operation but Kwame after receiving the items went into hiding and abandoned the job.
Njoku Innocent raised an alarm after he sighted Kwame at the Yeji market, calling him a thief but they were both apprehended by residents.
Upon interrogation, Attah Kwame confessed that Innocent had hired him to rob his boss but he absconded.
They were arrested on Monday at Yeji and are currently in police custody, pending investigation.
ALSO READ: