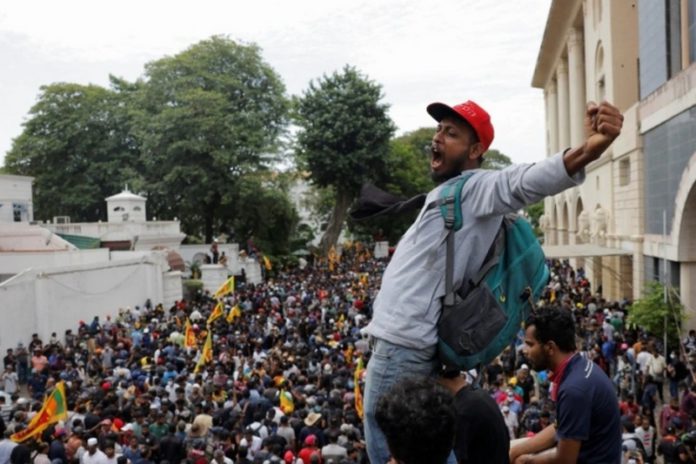 The home of Sri Lanka's Prime Minister Ranil Wickremesinghe has been set on fire.
This follows a protest outside the home of the Prime Minister.
Over the past hour the unrest between protesters and police has intensified outside Wickremesinghe's residence in the country's capital Colombo.
As the protests continue, the exact location of Sri Lanka's President Gotabaya Rajapaksa remains unknown after he earlier fled his official residence.
The property in the country's capital Colombo has since been stormed by large crowds with protesters demanding his resignation.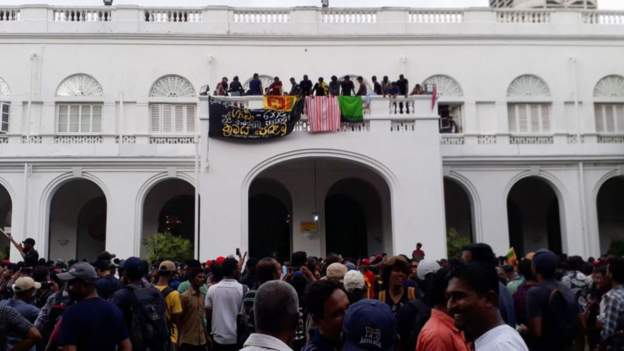 Rajapaksa was escorted to safety after people gathered outside the gates, and he is being protected by a military unit, a top defence source told the AFP news agency.
But speaking to Newshour on the World Service from Colombo, the BBC'S Ranga Sirilal explained that no-one knows where the president is.
He said there are claims Rajapaksa is trying to flee Sri Lanka "at any moment" and that he is at the airport.
Protestors taking a dip in the pool at President's House. pic.twitter.com/7iUUlOcP6Z

— DailyMirror (@Dailymirror_SL) July 9, 2022
However, there are other reports that he's next to Colombo Port amid claims "that two ships that docked at the port were seen loading some travelling bags, suggesting that the president is going to leave".
What seems more certain, Sirilal added, is that it appears protesters won't leave the residence until the president resigns and there is some political stability.
Why is Sri Lanka in an economic crisis?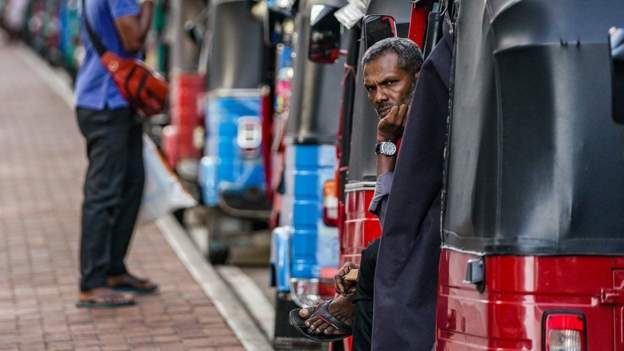 The storming of the Sri Lankan president's official residence today comes after months of protests as the country literally ran out of foreign currency.
This meant basics, including fuel, food and medicine, have been increasingly scarce.
🔴 #SriLankaProtests | Prime Minister Ranil Wickremesinghe's residence set on fire pic.twitter.com/jWs33YBhzY

— NDTV (@ndtv) July 9, 2022
This led the Sri Lankan government to suspend sales of fuel to ordinary people until Sunday. It's thought to be the first country to do so since the 1970s.
Last weekend, officials said it had less than a week's worth of fuel left for essential services like buses, trains and medical vehicles.
Schools have closed and the country's 22 million residents have been asked to work from home.
Shortages of food and fuel have caused prices to soar. Inflation is now running at 30%.
There have been power cuts, and the lack of medicines has brought the health system to the verge of collapse.