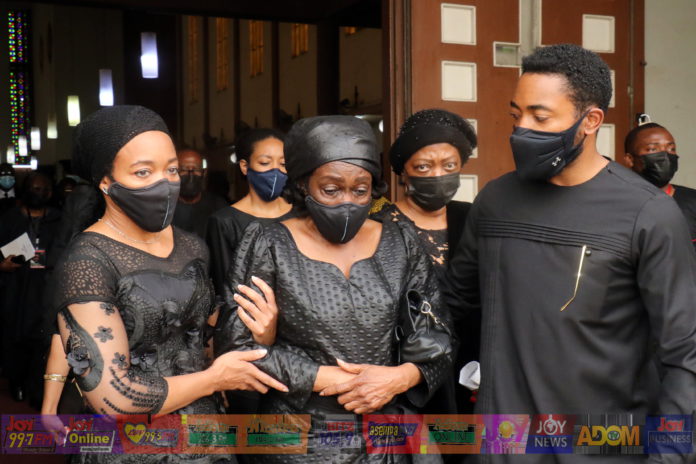 Member of Parliament for Ketu South, Abla Dzifa Gomashie, has offered powerful prayers for the family of late ex-President Jerry John Rawlings.
It is the wish of the former Deputy Minister of Tourism, Culture and Creative Arts, that the Holy Spirit consoles the family, adding that that is the only way their pain can be assuaged.
"Only the Holy Spirit comes through. Lord, send forth your spirit and recreate. Renew, restore, revive my Lord and my God. I lift them up before your throne of Grace. Eternal rest grant unto them and let perpetual light shine upon them," she said.
Madam Gomashie made the comments in a Facebook post after what she described as Nana Konadu's mood at a mass held in honour of the late President.
ALSO READ:
"I was at mass at the Holy Spirit Cathedral when Mrs Rawlings and her children, Zanetor, Yaa Asantewaa, Amina and Kimathi were called up the alter for special prayers.

"She walked up the stairs with her children but she also walked alone. She is frozen inside. She is cold inside. There are no words to describe how she must be feeling," she added.