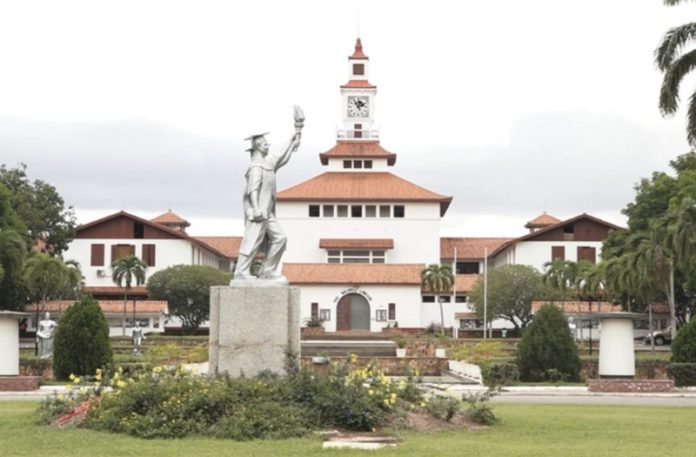 The First Deputy Speakerbof Parliament, Joseph Osei Owusu, has asked the Education Committee of Parliament to investigate the impasse between the management of the University of Ghana and students over the new residential policy.
Joe Wise, as he is popularly known, referred the matter due to the conduct of the University's management in disregarding a High Court order.
An Accra High Court directed the university management to halt its policy of removing continuing students from the Hall but it seems to have fallen on deaf ears.
Builsa South MP, Dr Clement Apaak, delivering a statement on the floor, criticised the University for failing to adhere to the court order.
Meanwhile, Some MPs including the Health Minister, Kwaku Agyemang Manu, expressed their displeasure over the University's reluctance to respect the court.
An Accra High Court on January 7 ordered the management of the University of Ghana to refrain from revoking the residential status of continuing students in both Commonwealth and Mensah Sarbah halls.
This decision of the court was issued after some disgruntled students filed an interlocutory injunction on January 6, 2023.
ALSO READ:
UG management sends strong warning to students in Commonwealth
Commonwealth, Mensah Sarbah halls saga: High Court stops UG from implementing new residential policy
The university's administration issued an order intending to remove all continuing male students from the halls due to a violent altercation that had taken place between the two parties on August 15, 2022.
According to UG's management, they chose to implement the directive as a disciplinary step after fights between certain students from the two halls resulted in the demolition of the bust of John Mensah Sarbah's statue, which was located at the Mensah Sarbah hall.