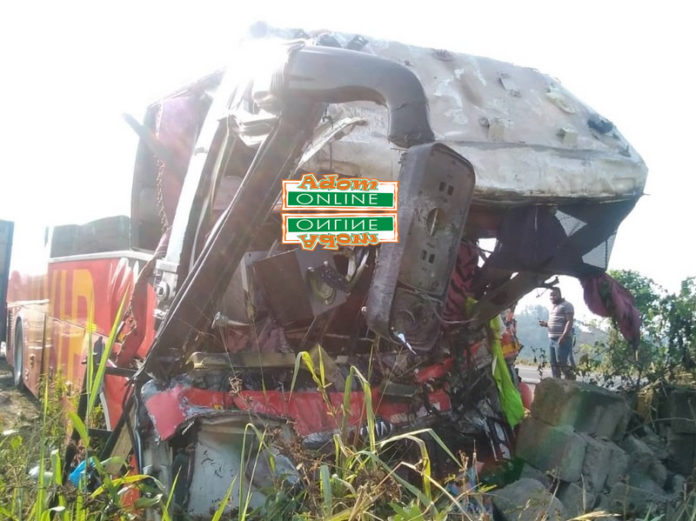 One person has been confirmed dead and six others in critical condition in a dawn collision between an urban commercial vehicle and a tipper truck at Abrepo in Kumasi.
A middle-aged woman travelling with her daughter died and six others also sustained severe injuries.
Luv FM's Erastus Asare Donkor reported that, the driver of the commercial vehicle was on top speed leading to the crash.
He added that, those injured are receiving treatment at the Komfo Anokye Teaching hospital.