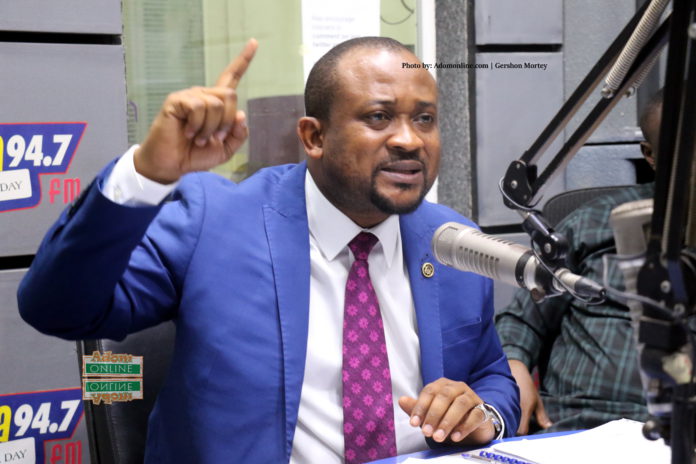 Chief Executive Officer (CEO) of the National Youth Authority, Pius Hadzide, has chastised former President John Mahama and NDC executives for lashing out at MPs who voted in favour of the ministerial nominees.
Speaking on Adom TV's Badwam Show, he said the lawmakers were entitled to vote as per their will and that of their constituents and did not necessarily have to do the party's bidding.
"If some Ghanaians were unsure of whom to vote for in the 2024 elections, NDC or John Mahama, some of us will advise them that it will be a disaster for the country.
"If there were such people before this conversation I'm sure by today they have realized that the NDC and former President John Dramani Mahama they present nothing but confusion, a clear and present danger to the sanity of Ghanaians.
"What he said was not something an elderly person should say but the current NDC leaders have proved that they are forceful and don't like to follow laws. Today MPs are being insulted because they voted as per their will and that of their constituents," he lashed out.
According to him, the addition of new ministers will not increase the government's expenditure as they will inherit the same state assets used by their predecessors.
READ MORE:
Ministerial approval: Suhuyini condemns witch-hunting of NDC MPs
Ade Coker predicts doom for NDC MPs who approved ministerial nominees
"If anyone tells you that a reduction in the number of ministers will cut down government's expenditure, it's a lie."
"All the approved ministers already are paid because they are MPs and government appointees. Ministers who resigned returned their official cars and their offices are going to be occupied by the new ones. So which cost are they talking about?"
He disclosed that although President Akufo-Addo has more appointees, the cost of running his public office is less.
"What Akufo-Addo has done that pleases some of us is that the cost of running his public office is less, Have you heard about double salaries in Akufo-Addo's tenure? When John Mahama was president, ministers recyeive double salaries, one for being an MP and the other for being a minister."