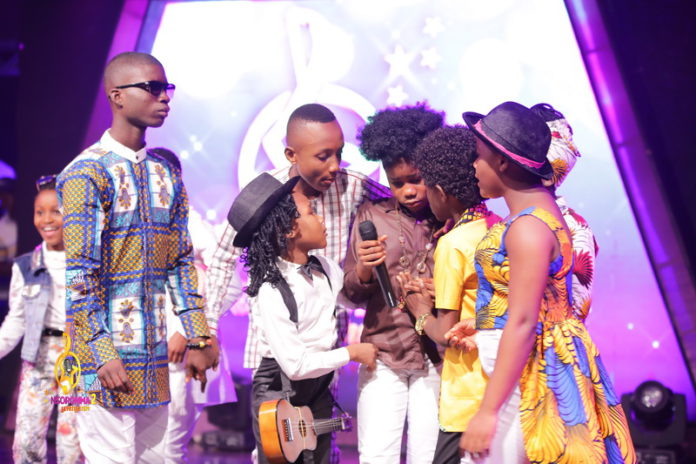 Nsoromma kid Dorithy Baffoe Aikins has been evicted from Adom TV's popular music talent show, Nsoromma after rocking fans with awesome performances for weeks.
The contestant failed to garner enough votes to jump the eviction pool leaving eight other contestants to continue with the music journey.
SEE THIS: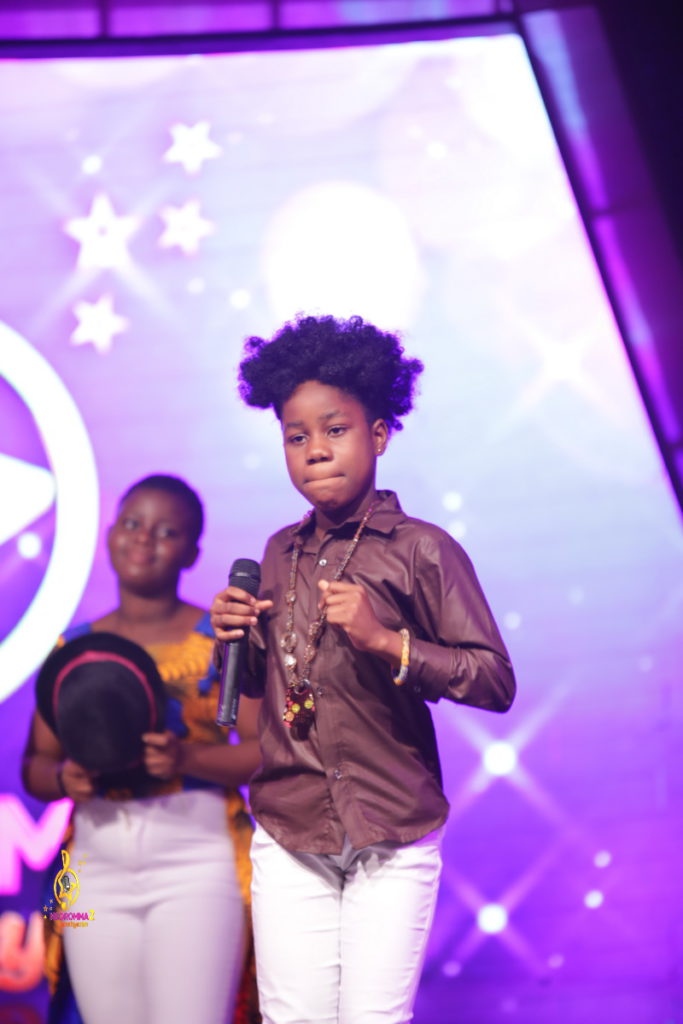 Dorithy, undoubtedly gave off one of her best shows last Sunday at the Providence Event Centre. She settled on highlife veteran George Darko's 'Akoo Te Brofo' song, leaving many of the patrons with goosebumps as she performed with her soothing voice.
Opening act Millicent Asomaning pulled up the curtains with 'Kaakyiri Nua' song, composed by veteran musician George Darko.
Nsoromma star Ama Afrima Abaka followed up with an ecstatic show with AB Crentsil's 'Ma Me Ndwene Me Ho' song. She looked tough and ready to climb up the ladder in the competition.
Grace Adom Sarkodie didn't go slow on Lee Duodo's 'Akwanka' song.
Gillgod Arthur won the hearts of judges even before he folded up his performance. Akwaboah lauded him saying, "Put it in your head you are a star. You handle the mic very well and I know you will go far."
Gillgod performed 'Odo Colour' by George Darko.
Queenmiracle Agongo stepped up the podium with George Darko's popular 'Money Palava' song. She controlled the crown well with her archaic dance moves and her attire was beautiful.
She emulated the veteran highlife artiste in terms of appearance and her violin was noticeable.
Victor Twum Ampofo performs 🎤🎙'Ahoma Tia' by Lee Duodu.
Reneil Aboagye took a different turn by performing Daddy Lumba's 'Obi Ate Me So Buo'. Judges hailed her for killing the song because it wasn't an easy one to perform.
Stephen Nyameke performed 'Abusua Kyiri Ka' by Samuel Owusu. He was welcomed with loud cheers from the crowd. This Nsoromma kid has a bright future ahead of the competition, Akosua Agyapong told him after his performance.
Josephine Frimpong's performance ended the show with music maestro Kojo Antwi's 'Hini Me'.
Meanwhile photos of week 7 of Adom TV's Nsoromma show can be seen by clicking here.