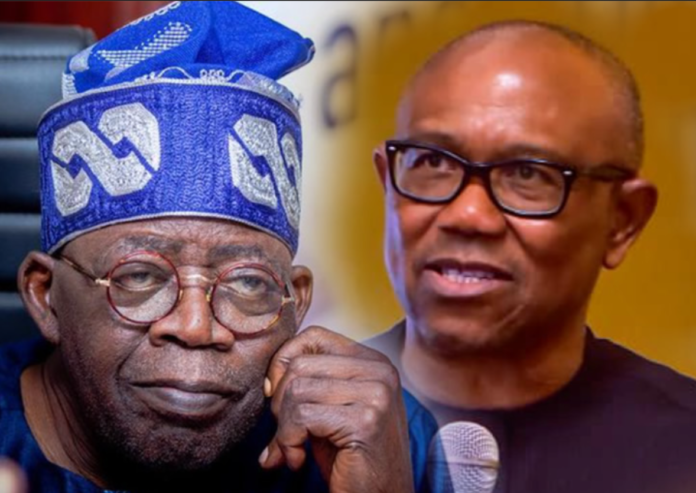 After vowing to challenge the Nigerian Presidential results legally, Nigeria's third-placed presidential candidate, Peter Obi, has begun the legal proceedings.
He strongly rejected the results and vowed to contest them in the courts, in his first public address since Saturday's election yesterday in Abuja.
Peter Obi, confident that he won in the polls, said he wouldn't relent taking back the mandate that had the incumbent APC candidate Bola Ahmed Tinubu elected as the winner.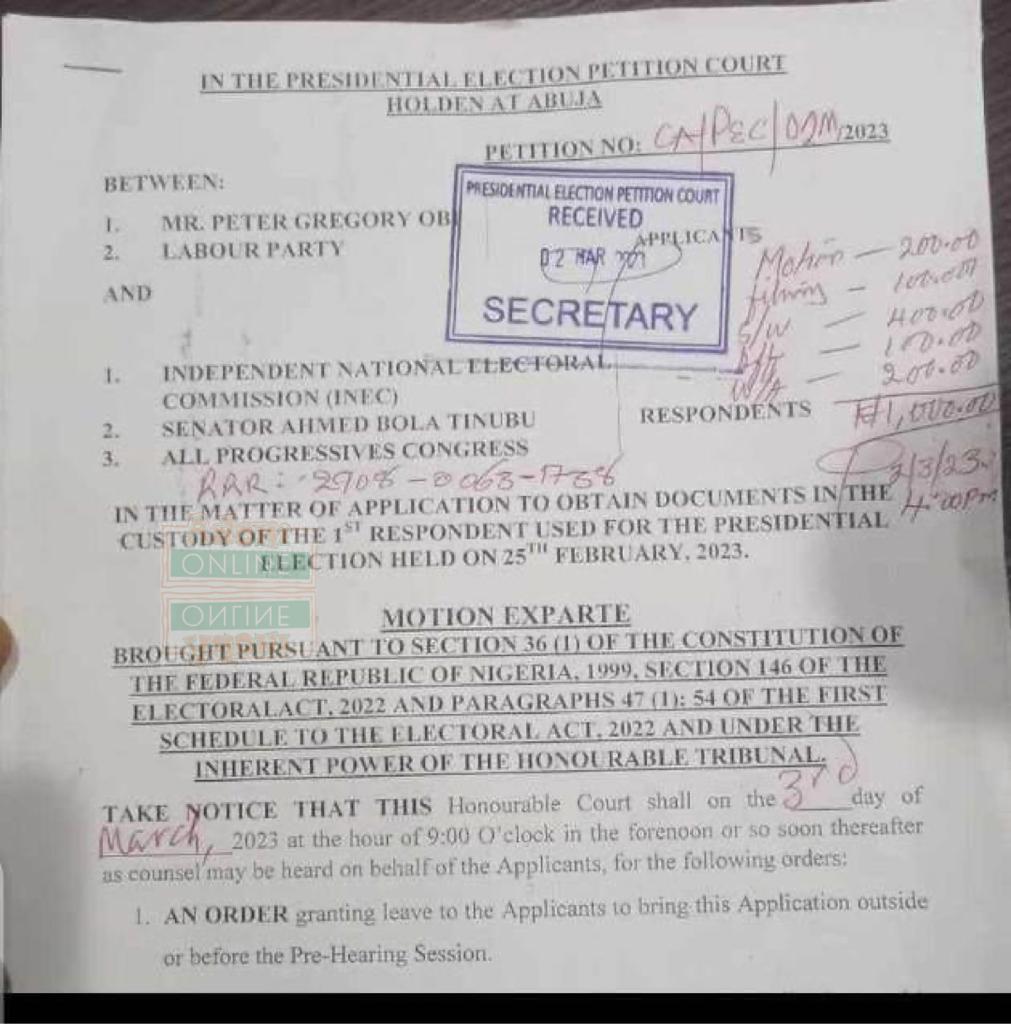 Also, six states have asked the Nigerian Supreme Court to declare INEC's Pronouncement of Tinubu as President-elect null, void, of no effect pursuant to the Electoral Act of the Federal Republic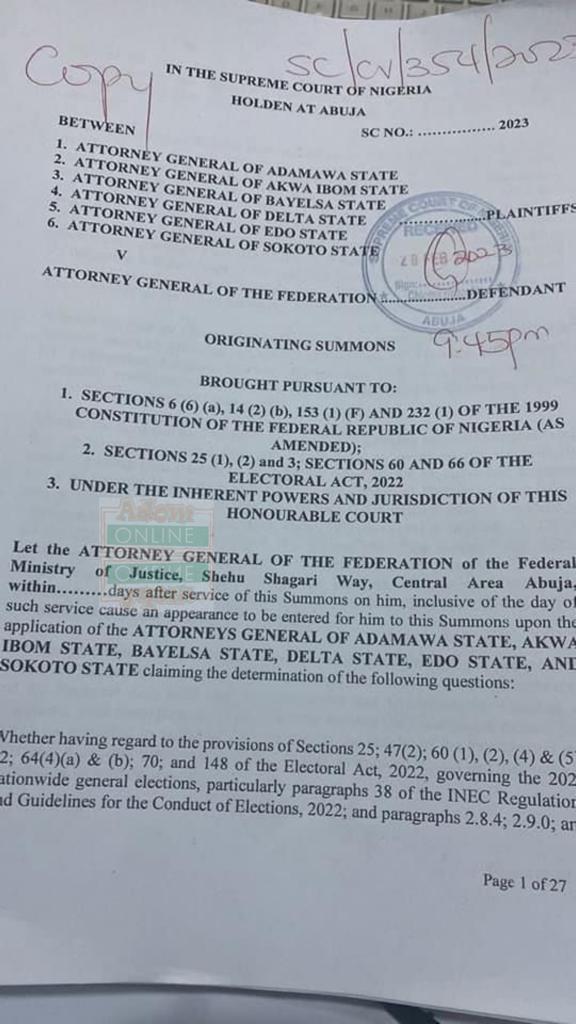 The six states that instituted the suit through their Attorneys General are Adamawa, Akwa Ibom,, Bayelsa, Delta,Edo and Sokoto.
The suit was filed pursuant to section 6 (6)14(3)153(2) and 252 of the 1999 Constitution and inherent jurisdiction of the Apex Court.
They are asking the Supreme Court to invoke relevant provisions of the law to annul the poll based on alleged irregularities and malpractices.
The States want the apex court to declare that the pronouncement of the candidate of the All Progressives Congress, Bola Ahmed Tinubu, as winner of the February 25 presidential election and president-elect based on that election be voided by the court.
MORE: