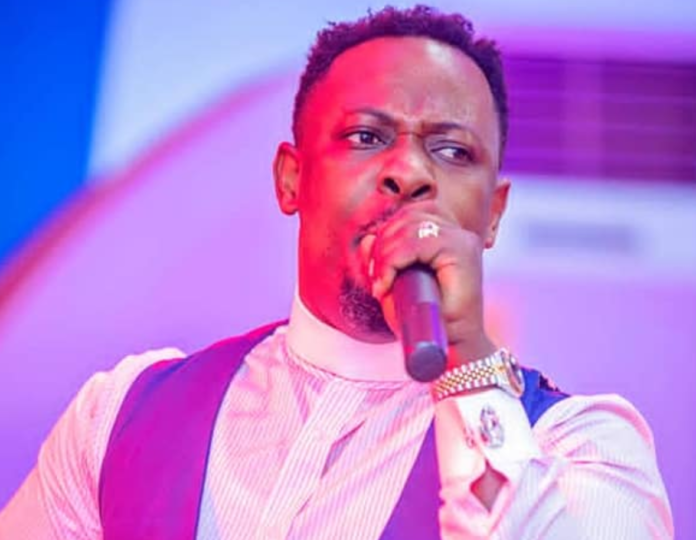 Prophet Nigel Gaisie has left many who listened to his Wednesday morning interview in awe as he revealed he has seen God many times.
Multiple verses of the Bible he uses for his ministration have spelt out clearly that no one has the ability to see God and live, but the Leader of the Prophetic Hill Chapel said he was granted the special honour, not once, but four times.
In an interview on GTV, he revealed the strange occurrences prior to seeing God and how they fuelled his passion to be useful to the Kingdom of God.
According to the Prophet, the first time he saw God was when he was given the mandate, elaborating that it was while he was still in bed.
The bed shook vigorously which knocked him into a deep sleep and there came the image of God on the wall.
"The image was speaking with me, and it was bubbling like many waters. I couldn't see the eyes of the image because it radiates. I was just seeing the forehead and the hair is like a wool, like that of an aged Caucasian. I saw the legs like that of a lamb. As he was leaving, like a second, he told me I am God, I have called you to do my work," he said.
According to him, God communicates in diverse languages when they meet at different places in the spiritual realm; sometimes in his mother tongue, sometimes Twi, other times English and other languages.
When asked if God is white, he stuttered before answering that he is definitely not black but " I can't say he's white".
Prophet Gaisie caused further exclamation when he revealed he has constantly been seeing angels, and the last time was two weeks ago.
"The Lord took my spirit to the taxi rank. It was a child. The image was a young boy entering a taxi. As the taxi took off, it waved at me and I saw the angelic wing, and he told me very soon, everything will be fine," he said.
It is for this reason his 2023 theme is 'Restoration'.
Listen to Nigel Gaisie below:
MORE: