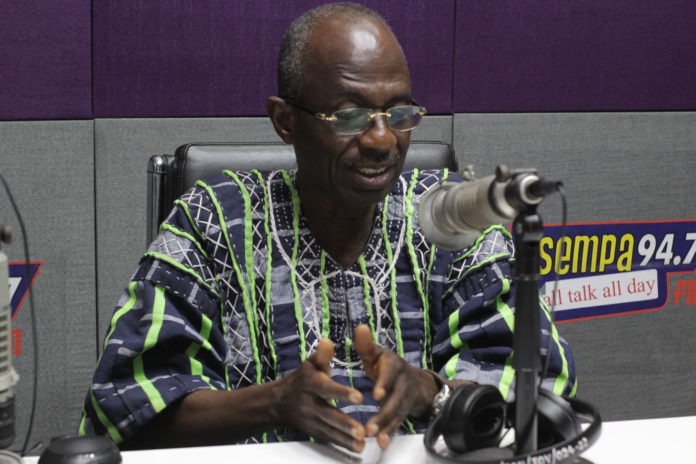 The Chairman of the National Democratic Congress (NDC), Johnson Asiedu Nketia, says the party is willing to join the Inter-Party Advisory Committee (IPAC) meetings should it be reverted to its original role.
Speaking on PM Express on JoyNews, Mr Nketia noted that to the NDC, IPAC is currently non-existent since the input and advice offered by the committee to the Electoral Commission falls on deaf ears.
"The political parties that have been attending IPAC, are they not the ones who are joining us now in court against what the Electoral Commission has done? They went to IPAC, learned about what to do with this voter's registration and everything they decided upon, the Electoral Commission came out to announce the opposite.
Everything you do, there must be an objective, there must be a motive. If the motive behind IPAC is for us to go and seek consensus, and you have come to the conclusion that consensus cannot be sought at the IPAC, you are wasting your time going to sit there," Mr Nketia said.
He noted that, if the EC will have IPAC be the consensus-building forum the NDC will not shy away from attending meetings to contribute to discussions for a better Ghana.
"If you are calling us to school, it means we are going to study. If you go to school and then you don't study anything, would you continue going there and your parents be paying the school fees? No. That's the reason why IPAC was established. So let us go back and use the IPAC to be building the consensus. But if IPAC is not going to be used to build consensus, then that meeting is not IPAC" Mr. Asiedu Nketia stated.
The NDC has boycotted IPAC meetings since March 2020 after the party raised questions about the posture of the Electoral Commission.
Meanwhile, the governing New Patriotic Party (NPP) has appealed to NDC to return to the Inter-Party Advisory Committee (IPAC).
The Director of Research and Elections of the NPP, Evans Nimako, says it is important for the opposition party to return to IPAC to be represented in decisions that will be of interest to all stakeholders.
"We expected NDC to be part, to be around so that we can all discuss issues that will take onboard the interest of all stakeholders and this they've reneged. So we'll rather continue to call on them to come back to IPAC for all parties to discuss," he said.
ALSO READ: