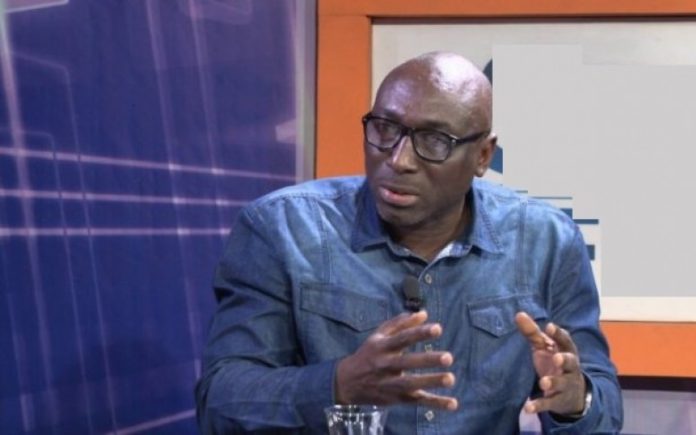 The National Democratic Congress (NDC)'s Director of Legal Affairs has strongly criticized certain aspects of the Supreme Court's complete judgment, which led to the removal of James Gyakye Quayson as the Member of Parliament for Assin North.
The official document, released by the Supreme Court on Monday, explained the court's decision to declare the election of James Gyakye Quayson as unconstitutional.
During an interview on Joy FM's Top Story, Mr Abraham Amaliba expressed his astonishment at the Supreme Court's failure to specifically address Section 21 D of the PNDC Law 284, which he found to be "mind-boggling."
He argued that according to this law, a court can only nullify an election if the candidate was not qualified at the time of the election, rather than at the time of filing their nomination.
Mr Amaliba questioned why the Supreme Court determined that Mr Quayson's qualification should be considered at the time of filing his nomination.
He posed the query, "So the question is why did the Supreme Court fail to address section 21 D?" He expected the apex court to analyze that section of the law and provide an explanation, suggesting that they could have stated, "notwithstanding that, we think that the time for qualification is nomination."
He emphasized that the court should not have disregarded section 21 D of the PNDC Law 284 unless it had a compelling reason to do so.
He referred to a previous case, Ex Parte National Lottery, where Justice Atuguba stated, "Courts are servants of the legislature and must give effect to the expert provision of the statutes unless there is a strong policy why that should not be done."
Meanwhile, the NDC minority in parliament has announced its intention to thoroughly examine the full document to determine its course of action, particularly regarding the approval or rejection of Justice Gertrude Torkornoo as the Chief Justice nominee.
Justice Torkornoo faced questions about the apex court's ruling on Gyakye Quayson during her appearance before parliament for vetting.
ALSO READ:
Assin North bye-election: Political parties urged to put forward qualified candidates
Sammy Gyamfi responds to Supreme Court's ruling on Assin North case
Charles Opoku expresses confidence in winning NPP Assin North primaries