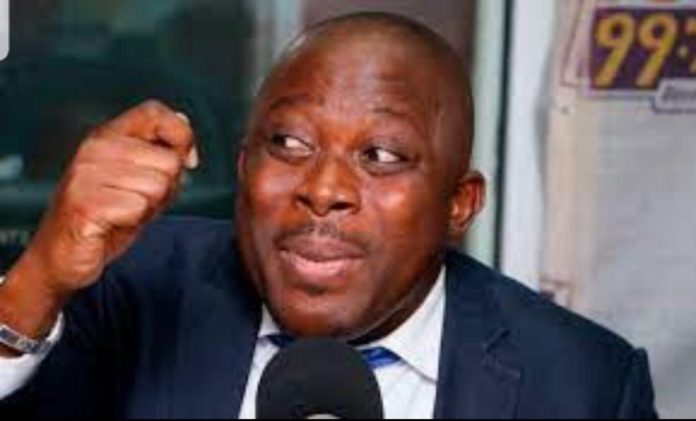 Member of Parliament (MP) for Bongo Constituency, Edward Abambire Bawa, has questioned the rationale behind the recent shake-up of the leadership of the Minority in Parliament.
To him, the struggle in Parliament over the reshuffle is because of a lack of exhaustive consultation and engagement, adding it was wrong for the leadership to take that decision.
Mr Bawa, therefore, quizzed the new leadership on how they would be able to lead about 70 members because not all of them agree with that development.
"For the proposed leadership to address the press at this stage is unfortunate. Can youlead with about 70 dissenting members? I can say on authority and as a member of the caucus, we were never consulted.
"Decisions of the party are reserved for three bodies: Congress, NEC and FEC. The question is that at which level was this decision taken? I spoke to top members of the Functional Executive Committee and they indicate to me that even at the last FEC meeting, which was on Tuesday 17th January 2023, the issue was never on their agenda, and when the meeting's attention was drawn to it that the issue (reshuffle) was not on the agenda, it was said that it was not up for discussion. So, which of the three bodies took that decision and that is one of the things we want to know," he asked.
The Bongo MP, who is incensed over the reshuffle, argued on Asempa FM's Ekosii Sen show Thursday that during the composition of the leadership of the Minority in the 7th parliament, the party first presented names of the nominees to be accepted by the caucus before making the names public.
Days after the National Democratic Congress effected changes in the leadership of the Minority in Parliament, there have been varied reactions by party faithful with some Minority MPs calling on the leadership of the party to reconsider the decision.
While some think the changes would bring vibrancy to the party in preparation for the 2024 elections, others think the timing was not appropriate as the outgone leadership had lived up to expectations and needed to be maintained.
The party last Tuesday announced changes in the leadership of the Minority Caucus by appointing Dr Cassiel Ato Forson, Kwame Governs Agbodza and Emmanuel Armah-Kofi Buah as new leaders to replace Haruna Iddrisu, James Klutse Avedzi, Mohammed-Mubarak Muntaka as Minority Leader, Deputy Minority Leader and Minority Chief Whip, respectively.
But Mr Bawa said that the process should be reversed and an engagement initiated with the relevant stakeholders including the Caucus.
Minority leadership reshuffle a change of strategy – Joseph Yamin
Central Region NDC congratulates Dr Ato Forson
Shake-up in Minority leadership: Asiedu Nketia, Fifi Kwetey are coup plotters…