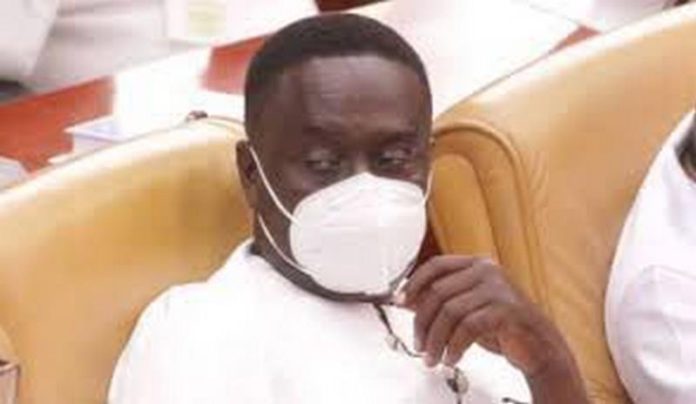 The political landscape in Ghana is abuzz with the latest development surrounding James Gyakye Quayson, the former Member of Parliament (MP) for Assin North, who now shares a similar fate with Adamu Dramani Sakande of the New Patriotic Party (NPP) for Bawku Central.
Henry Nana Boakye, popularly known as Nana B, the National Organiser of the NPP, recently made a statement accusing the National Democratic Congress (NDC) of engaging in political double standards and emotional manipulation, which ultimately led to Mr. Quayson's removal from parliament.
Nana B pointed out the NDC's hypocrisy by highlighting that back in 2012, when Mr. Sakande was convicted and sentenced to a two-year jail term for falsely declaring under oath that he had renounced his UK citizenship, the NDC celebrated this as a triumph of the rule of law.
However, when it came to Mr. Quayson's case, the NDC launched an emotional campaign, blaming the court for applying the law equally and removing him as an MP.
Nana B further emphasized that Mr. Quayson had ample opportunity to present his case at the High Court, all the way up to the Supreme Court, but failed to convince any of the judges that he deserved to retain his parliamentary position.
It should be noted that Mr. Quayson's criminal trial is currently underway, and he still has the chance to defend himself, as stated in the released statement.
Nana B accused the NDC of refusing to take responsibility for their incompetence in conducting due diligence prior to the 2020 elections.
Instead, they are shifting blame to the court, which consistently applied the law without bias in both 2012 and 2023, resulting in Mr. Quayson's removal.
The statement concludes by emphasizing that Ghana's laws and justice system are not influenced by political affiliations, urging the NDC to take accountability for their actions and spare the residents of Assin North from emotional manipulation.
This story sheds light on the intriguing power dynamics and fierce competition within Ghana's political sphere. Moreover, it underscores the significance of due process and the fair and impartial nature of the country's legal and justice system.