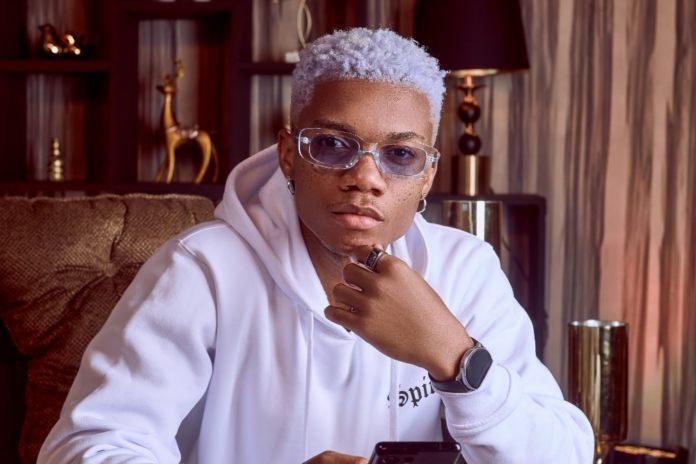 Musician, KiDi has revealed that aside from going through some health issues during his time off, his family also had to deal with the repercussions of the fake news plastered all over social media.
In an interview with Sika Osei, he stated that the fake rumour that he was down with a stroke did not only leave him confused but sent panic through his family, who were already going through some difficult times following his health issue.
His mother's phone, KiDi said, was flooded with calls from concerned people and family wanting to know if the rumours were true.
Although he spoke to his mum the day the news broke, the 'Adiepena' hitmaker said she called him again right after "because she is a mother she's like 'what if?'."
KiDi called that time "one of the toughest moments" in his life stating that he never in a million years imagined someone would "cook up" such a story with no proof whatsoever.
"I think usually when people do these things probably they are orphans and don't have families because if you think about what myself and my family have to go through with a rumour like this, it was one of the toughest moments," he said.
"My mum has really suffered…she couldn't have her phone for two seconds without somebody calling her. A stroke give or take is a life-ending illness, so imagine what my family went through in a time like this. Even my mum whom I spoke to, the morning of the rumour had to call me again…my whole family, from every corner of the world, they were all concerned. So I asked if this person was happy within to cook up this story."
KiDi said that whoever broke the story has no right to put a fake story especially when he, KiDi, had not talked about the specifics of his health issue in his press release.
This comes after the 'Adiepena' hitmaker, in February, cancelled his North American tour which was expected to come off in March 2023.
Announcing to his fans why the tour was cancelled, KiDi noted that the decision was inevitable due to some health issues – but he did not elaborate.
This led to speculations about his health with some people spreading rumours that he was suffering from a stroke.
Lynx Entertainment Richie Mensah dismissed rumours calling the claims clickbait.
KiDi returned to social media in April, released a new single titled 'I Lied' shortly after and made his first public appearance at the 2023 Vodafone Ghana Music Awards.