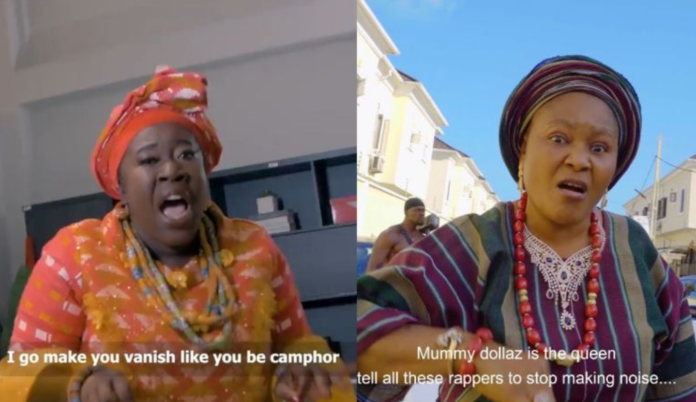 The Big Ivy and Mummy Dolarz Ghana-Naija beef may not be seeing an end anytime soon.
After Ghana's Big Ivy replied Nigeria's Mummy Dolarz internet users were intrigued.
Mama Ivy claimed the Queen of Rap title and pitied Nigerians for bringing forth Mummy Dolarz to face her instead of a rap artiste like M.I, who can survive a lyrical feud.
But Mummy Dolarz wants to show that she can stand toe to toe with the Big Ivy in the rap game.
To prove she is the queen, the Nigerian showed up this time with a throne and a crown.
The Big Ivy and Mummy Dolarz beef
On Sunday, May 8, CJ Biggerman chose to celebrate his mother in a different and creative way.
So, he made a beat for her while she rapped about all the things she's done as a mother while proffering advice to some young women on the song called Big Momma.
Months later, some Nigerians felt Ghana could not display such creativity without being challenged, so they called on their mothers to reply Big Ivy.
When Nigeria's Mummy Dolarz with the help of her son comedian Oluwadolarz released a track throwing shots at Big Ivy, a new Ghana-Niaja beef was officially born.
Big Ivy did not wait to be overshadowed so she went back to the studio and released a new track for Mummy Dolarz. 
MORE: