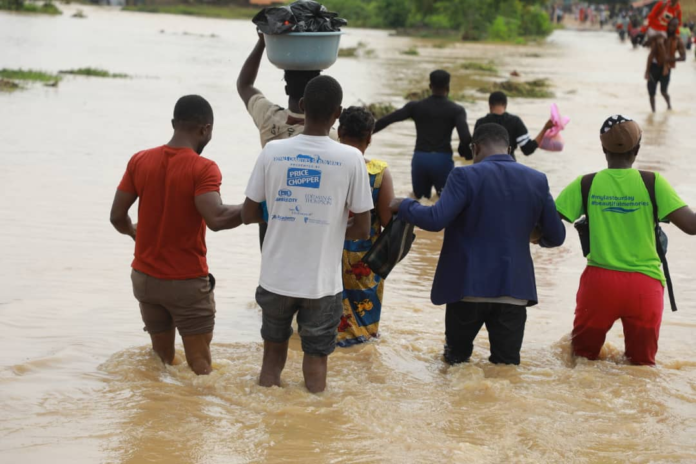 Deputy Director of Forecasting at the Meteorological Department, Dr Joseph Porturphy, has urged residents living in flood-prone areas to move to higher heights as the rains have started.
This, he says, is due to the fact that the rains are expected until the second week of July, since it is the rainy season.
"So we will plead again if it is a flood-prone area, then you just move out. If the rains subside then you come back," he appealed.
This follows reports of flooding in some parts of Accra after Wednesday's downpour.
One of the suburbs of Ngleshie Amanfro in the Ga South Municipality, Peace Town, has been completely cut off by the torrential rain.
Dr Portuphy also advised against commuting to frequently flooded areas, adding that alternate routes must be taken.
Again, he advised drivers to be cautious on the road and to park their vehicles when in flooded areas until the water recedes.