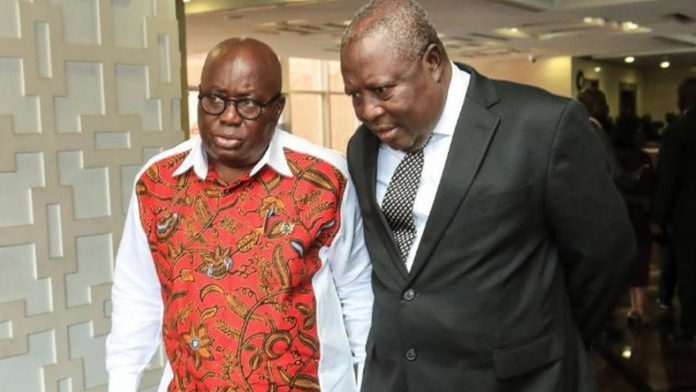 Did I read from Ghana Web a report yesterday that the New Patriotic Party communication
directorate has told their communicators that: "Communicators should not attack the
personality of the Chief though, we disagree with his call for the President to intervene or
interfere with the independent work of the judiciary…."?
The distinguished and eminent Chief of the Dormaa is lucky that the communicators attacked only his personality on air and their superiors have seen the danger it poses for the NPP in the 2024 elections.
In my case, Nana Akufo-Addo's undercover operatives and agents were unleashed on my residence at the dawn of yesterday, Monday 3 July 2023 at 2:15 am for saying the same thing and defending persons whose constitutional rights to personal liberty are being trampled upon by their surrogates.
I have lived under threats of assassination, armed robbery, and the burning of my house, from
this regime since 16 November 2020. The late Victor Newman aborted the discussions to assassinate me then. These threats intensify any time I exercise my right to defend the Constitution just as I did recently on 28 June 2023 and 30 June 2023 resulting in a covert attack on my residence at 2:15 am, dawn yesterday, Monday 3 July 2023.
As I said in November 2020, the President, Nana Akufo-Addo is ultimately responsible for anything violent that befalls me or my residence. I shall not backdown from defending the 1992 Constitution as I am enjoined to do as a citizen of Ghana. No Ghanaian patriot must be cowed by the threats of those violating the Constitution.