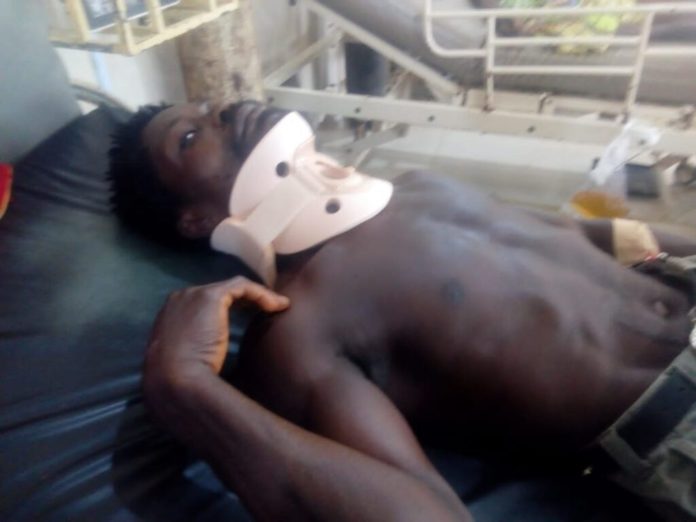 A man, believed to be in his late 30s, is in critical condition at the St. Francis Xavier Hospital at Assin Fosu since Wednesday, March 8, 2023, after he was attacked by some youth.
The victim, identified as Yaw Osei, a native of Assin Adiembra in the Assin South District of the Central Region, is said to have had an altercation with the sister of one of the suspects.
Without provocation, suspect Kofi Acquah and one other Andrews, who were passing by and noticing the argument between his sister and the victim pounced on him and held his throat for several minutes.
"He had wanted to kill him. The victim who is battling for his life was also attacked with a stick. He cannot swallow anything food, not even saliva," an eyewitness said.
Meanwhile, some family members of the victim believe the attack was borne out of the prolonged chieftaincy dispute in the town since the attackers belong to one of the factions.
ALSO READ:
One dead, others injured after mob attack during polio vaccination
Police escape mob attack while rescuing man from being lynched
They also appealed to the police to intensify their presence in the area because some of the youth are trooping to the town while wielding offensive weapons, else they will avenge.
The case is yet to be reported to police for investigation to commence.