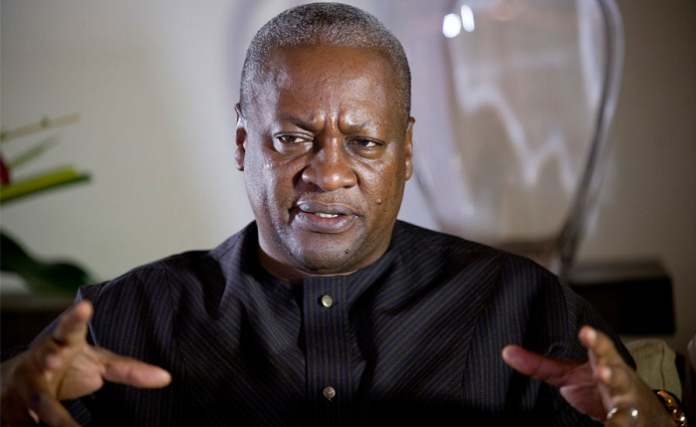 Parliament has served notice that it will interrogate claims by former President John Mahama that Ghana's Finance Minister, Ken Ofori-Atta, has been making payments outside the Ghana Integrated Financial Management Information System (GIFMIS).
A spokesman for the government on Finance, Daniel Okyem Aboagye, who announced the intention, said though he believes the Finance Minister, the committee may take into consideration the claims and interrogate them.
ALSO READ: Teacher found hanging dead on a tree
"To be honest with you, between these people, I believe the Finance Minister more and I cannot say anything to suggest that indeed something like that is happening so anytime we go for Finance committee meeting, we can interrogate that," he told Accra-based Neat FM, monitored by Adomonline.com.
Mr Mahama, speaking to leaders and supporters of the main opposition National Democratic Congress in the United Kingdom on Sunday, 27 October 2019, alleged the Finance Minister and the Akufo-Addo government were hiding several things in order that they could paint a fine picture of the economy.
ALSO READ: Full list: Insurance, reinsurance and broking companies in good standing
"They are showing you a better balance sheet because they are misclassifying a lot of things and hiding things from the budget; they are making payments outside the GIFMIS," he alleged.
But, the Bantama legislator said if Mr Mahama believes the Finance Minister has breached the laws of the country, he should head to court.
ALSO READ: No school for primary pupils today as teachers undergo training
"I don't know where Mahama is coming from but if he thinks that Ken Ofori-Atta has erred then he should go to court with his evidence and prove that indeed it is true. Or better still he should tell his Members of Parliament to speak on the issue on the floor of parliament and ask questions," he urged.
Source: Adomonline.com | Dorcas Abedu-Kennedy