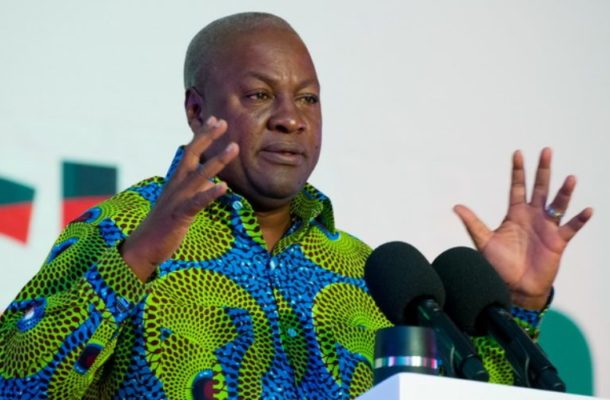 Former President John Dramani Mahama has expressed worry over the sharp decline of the results of students who undertook the West African Senior School Certificate Examination (WASSCE) since the introduction of the double-track system.
According to the flagbearer of the opposition National Democratic Congress (NDC), the double-track system has affected the quality of the education system in the country which has led students to record low grades, particularly in science and mathematics.
"If you have an education and there is no quality, it is useless because it becomes 'garbage in garbage out'. And it doesn't achieve the objective of transforming your country," he stated.
He added: "So the first most important thing about education is to have quality education and after that, you can have the access and all the other things that come with it."
In an engagement meeting with the leadership of the National Association of Graduate Teachers (NAGRAT) on Wednesday, Mr Mahama condemned government for not consulting stakeholders of the education sector before initiating such a major policy.
"I advise government to engage the stakeholders before the implementation of major education policies so that we can identify the implementation problems and see how jointly we can address the issues," he noted.
"Unfortunately government refuses to listen and eventually when the implementation problems started, it started with the congestion in the schools and the decision to create the double-track.
"Now when you speak to people, teachers are not happy, parents are not happy and stakeholders are not happy about the situation."
He indicated that due to the level of competitiveness in today's world education is an essential requirement to provide the skilled manpower to be able to transform the economy.
"We need to consider an education that is affordable but also maintains the quality of education," he concluded.
President of the Association, Angel Cabonu in his response observed that failure by successive government to adequately consult professionals before introducing new policies has been the bane of the sector.
He feared should the current trend persist, the country's education system will stagnate.
"We have the fear that the fundamental policies of education have been carved by people who are not educationists.
"So the ultimate objective that informs the foundations of these policies sometimes are totally different from what a professional educationist would want to arrive at.
"As a result the formulation and implementation of policies are sometimes fraught with conflict between the practitioners, policymakers, and implementers," he stated.

Mr Cabonu also called for the engagement of practitioners in policy-making to see a successful implementation of it.