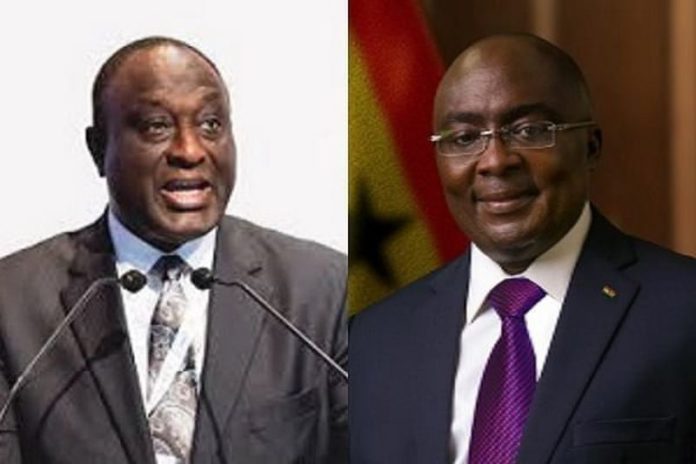 A former Member of Parliament (MP) aspirant for Kpone Katamanso, Hopeson Adoye, has claimed that legislators who are endorsing Vice President Dr Mahamudu Bawumia are motivated by personal gain and hunger.
Mr Adoye alleges that these endorsements are fake, with MPs supporting Dr Bawumia in order to secure benefits for themselves.
He stated: "Endorsements are good, but some are fake. If I know I will gain something if I endorse you, I will."
Mr Adoye further suggested that if parliamentary votes were to be held between Dr Bawumia and former Trade Minister, Alan Kyerematen, Mr Kyerematen will emerge as the victor, asserting that :"If we vote today as super delegates from parliament, Alan will win by 60 to 70 percent."
The upcoming presidential primary of the governing New Patriotic Party (NPP) on November 4, 2023, is anticipated to be fiercely contested between Mr Kyerematen and Dr Bawumia, with the latter currently enjoying widespread support among NPP MPs and ministers.
Over 80 members of the Majority caucus, including First Deputy Speaker of Parliament, Joseph Osei Owusu and Majority Chief Whip, Frank Annoh-Dompreh, have been seen accompanying Dr Bawumia to events as a demonstration of their endorsement and unwavering loyalty to his candidacy.
ALSO READ:
NPP flagbearership race: Annoh-Dompreh predicts 70% win for Bawumia
I'm in Bawumia's camp – Joe Wise