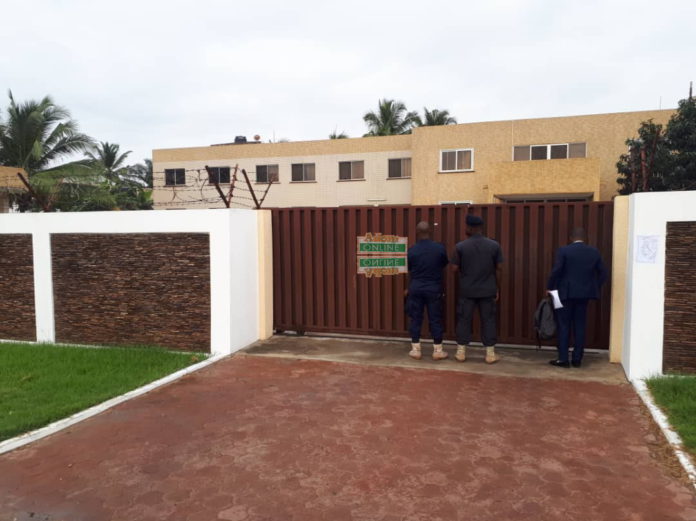 Reliable information available to adomonline.com indicates that auctioneers have moved in to execute a court order against Allship Logistics Limited through the auctioning of the company's properties.
Our sources within the auctioneers' outfit have, however, informed us that some officials of the National Investment Bank (NIB) to whom Allship Logistics Ltd owes the debt which is in excess of GH¢70 million have, in an interesting twist of events, called the auctioneers to ask that they halt the process.
An Auctioneer source who spoke to adomonline.com on condition of anonymity said two top management members of the bank have called to ask them to back down on carrying out the court's order.
We have received calls from some Management of NIB, asking us to halt the process and deal with the issues as a 'house matter', our sources within the auctioning team has revealed.
A Commercial court had ordered that assets of Allships Logistics Ltd, a company owned by New Patriotic Party Chairman, Mr Kutin Jnr including six landed properties, one commercial property in Cape Coast, all movable properties including trucks, motor vehicles, machinery and equipment be sold with "Praecipe for Writ of Fifa".
The listed properties as ordered by the court were meant to be used to offset part of the debt owed the NIB bank.
It was in an attempt to carry out the order that the said intervention came from some members within the NIB Management for the issue to be dealt with as a 'house matter'.
Below are photos of the exercise: