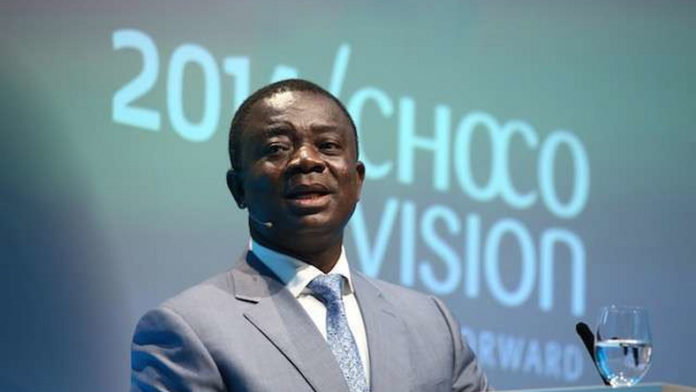 Justice Clemence Honyenuga, a retired Justice of the Supreme Court on Tuesday, March 1, 2023 handed over the trial of former Chief Executive Officer of Ghana Cocoa Board (COCOBOD), Dr, Stephen Opuni and private businessman, Seidu Agongo, to the Chief Justice for the case to be reassigned to another judge.
This followed a conclusion by the Judge that it is impossible for him to conclude the case due to the limited time he has left on his six months' extension following his mandatory retirement last year.
The Judge's decision was informed by a request by Deputy Attorney General, Alfred Tuah-Yeboah, last week which urged the trial court to refer the case to the Chief Justice for it to be assigned to a new Judge.
He officially retired from the Supreme Court on September 4, 2022, but the Chief Justice, in accordance with Article 139(1c) of the Constitution, gave the judge six months pursuant to Article 145 of the Constitution, to conclude the trial.
No progress has been made since the extension, as Dr Opuni on numerous occasions filed applications challenging the propriety of Justice Honyenuga to continue to preside over the matter in which he and Seidu Agongo have been accused of causing over GH¢217 million financial loss to the state.
It was against this backdrop that the Deputy Attorney General suggested that the case docket be referred to the Chief Justice for it to be reassigned to a new Judge.
Appearing before the court yesterday, Nutifafa Nutsukpui, counsel for Mr. Agongo urged the court to attach an application he filed asking the trial judge to recuse himself to the documents to be transferred to the Chief Justice since it formed part of the docket.
Stella Ohene Appiah, a Principal State Attorney initially opposed the suggestion but changed her mind and indicated that "I also think that it should be on the docket as proof of how many times the accused persons have tried to unseat the trial by the previous trial judge."
Justice Honyenuga (Rtd.) in short ruling held that due to the limited time at his disposal, it is crystal clear that it is impossible for him to conclude and determine the case.
He, therefore, upheld the previous submission of the Deputy Attorney General under Section 105 of the Court Act, 1993, Act 459.
Section 105 states that "Any Judge of the High Court or Chairman of a Regional Tribunal may on his own initiative or on application by any person concerned, report to the Chief Justice any case civil or criminal pending before him, which in his opinion ought for any reason to be transferred from him to any other court, Judge or Regional Tribunal."
He subsequently ordered the court clerk to inform the Chief Justice about the pendency of the case and adjourned it to March 15, 2023.