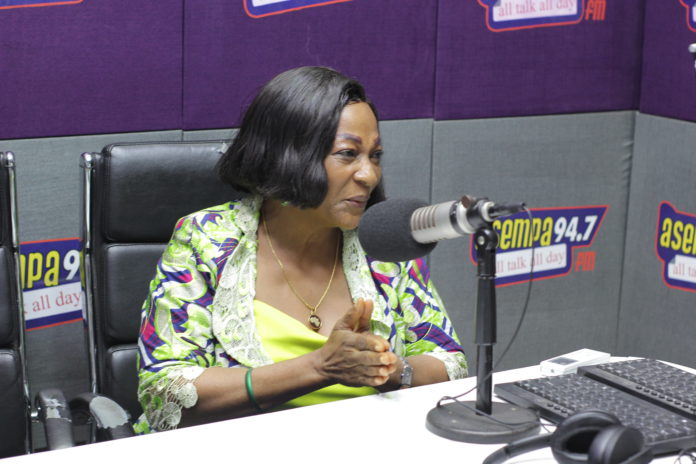 Former Minister of Gender, Children and Social Protection, Otiko Afisa Djaba, has said she nearly lost her family due to her political career.
According to her, she could not take care of her children and husband because of her political career.
"For 16 years, I was an absentee mother. I get to the office by 5: am and come back at 2: am. It was crazy," the former Gender Minister said in an interview on Asempa FM's Ekosii Sen programme Friday.
Otiko Djaba went viral when she declined President Nana Akufo-Addo's offer to serve as Ghana's Ambassador to Italy on August 2018.
The former National Women's Organiser of the New Patriotic Party also announced her retirement from active politics.
It was alleged that, she was not happy about her re-assignment from the Gender Ministry.
But setting the records straight, she said rejecting the offer was the best thing that ever happened to her.
She explained that, she needed time for her kids and husband who was at the time down with stroke.
The former Gender Minister maintained that, there is no bad blood between her and President Akufo-Addo.
"There is nothing to be peeved about. It was my choice not to go to Italy as an Ambassador," she stressed.
She said she is very grateful to the NPP for the honour done her and will never turn her back on her political tradition.
"My political home is the NPP and nothing will take me away from it," she added.