Popular candidate for assembly membership election in the Adukrom Nima Electoral Area in the Ashanti Region, Nana Adabor Ibrahim Isaah Ampim (alias Hon. Aponkye), has revealed how he was forced by some members of the National Democratic Congress (NDC) to step down.
He said he was a member of the NDC but parted ways with the party following its decision to force him to step down.
According to him, the request for him to step down by the party was due to the fact that he had lost the assembly elections three consecutive times.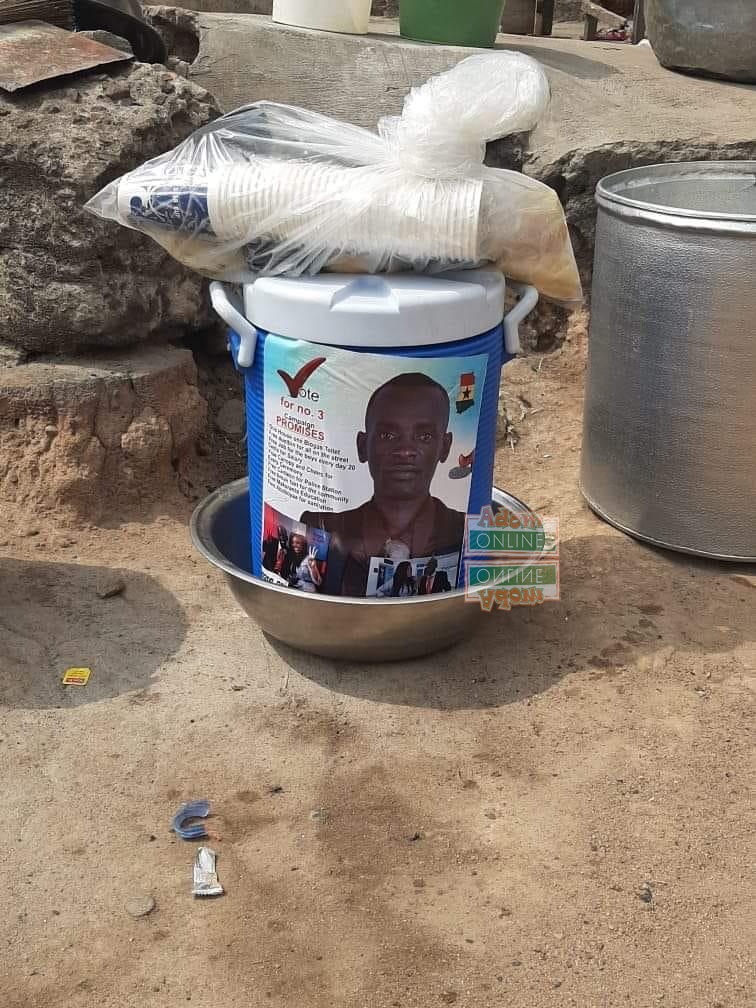 "When the assembly election was drawing near some members of the NDC came to me to and tried forcing me to step down to make room for a new candidate but I refused, I later gave them my party card because I no longer wanted to have anything to do with the party," he told Captain Smart on Adom FM's morning show Dwaso Nsem on Wednesday.
READ THESE STORIES
Courts can sit on weekends, public holidays – Supreme Court rules
'Hon. Aponkye's branded goodies pop up hours after his defeat [Photos]
15 days to supercharge your sex life in 2020: Tip number 1, sexy games for two
A disappointed Hon. Aponkye attributed his downfall in the just ended district assembly elections to the bribing of one presiding member in the electoral area by the NDC executives who tried to force him into stepping down. 
He added that he has in his possession a video to prove his claim.
Background
Hon. Aponkye caught the attention of the nation after his campaign poster had a bizarre picture of him accompanied by outrageous promises such as biogas facilities for each house, free breakfast for all constituents and free dustbins among others.
But the failed Assemblyman, according to results from the Electoral Commission, polled 234 votes representing 9% of the total votes cast.