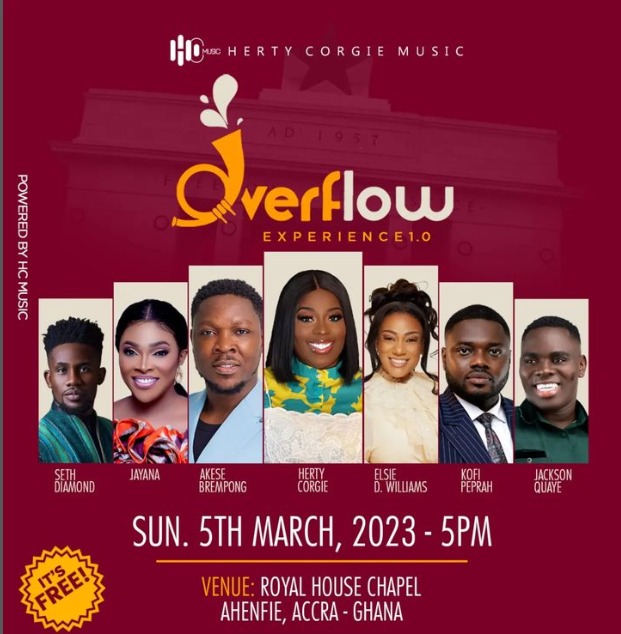 Ghanaians will abound in anointing as US-based gospel singer, Herty Corgie, sets the stage for the maiden edition of 'Overflowing Experience' in Ghana.
For four years running, 'Overflow Experience' has been organized in US and patrons have tasted the goodness of God.
Being an Ewe descent, Herty thought it wise to extend the concert to her countrymen for them to also experience overflowing blessings.
Come Sunday, March 5, 2023 at 5pm sharp, the premises of the Royal House Chapel (Ahenfie) will shake as powerful praises are ushered into the seventh gate of Heaven.
The good news is the concert is free for all! Looking presentable and coming with dancing shoes is all that is required.
The night promises to be soul-touching as gospel powerhouses including Akesse Brempong, Elsie Duncan-Williams, Jayanna, Kofi Peprah, Seth Diamond and Jackson Quaye will put their worshipping prowess to full use.
Currently, Herty Corgie is proud composer of 'Aseda' and 'Testify', pidgin fusion songs currently making waves in Maryland.