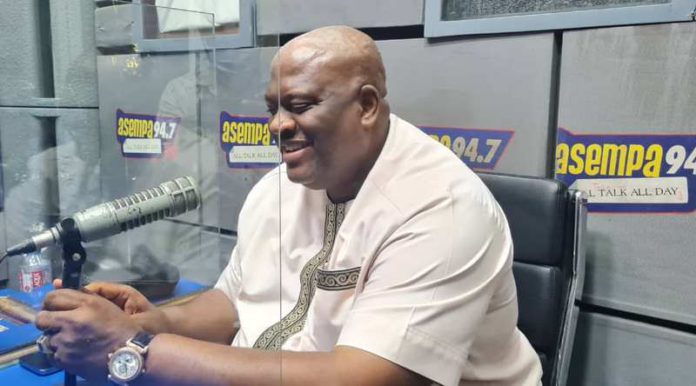 Greater Accra Regional Minister, Henry Quartey, has justified why certain structures cannot be demolished in the region despite being illegal.
According to him, there are about 5,000 structures on government lands in the last 30 years, that have evaded property taxes for several years because they have no documents.
However, due to the position of the law, such persons cannot be evicted with their structures demolished.
 "I've heard people talk about legalising the illegality. Let's be very realistic here. Some people have encroached on government lands and they have built and lived in their homes for over 30 years. There is a law that states that though they have encroached upon it and they have lived on it continuously for 30 years, indirectly, it's like you've given them possession.
"So going to court now and to demolish all 5,000 houses, which judge in this country will grant a request for you to go and demolish 5,000 houses in this modern age?" he quizzed on Accra-based Neat FM.
He continued that "That's why when it starts, I do the demolition before it's too late. And these 5,000 houses because they do not have land documents, have not contributed their quota in terms of paying property rate to government but meanwhile, they are enjoying utilities."
Addressing an upcoming demolition exercise in Accra, he said it was a crucial step towards recovering state lands.
"The minister for works and housing is doing his job. As the rains have begun, they have to put measures in place to curb flooding. I know he has given directives to be followed and I believe they are going to work in collaboration with state agencies to make that happen.
"I carry out demolition exercises on encroached state lands. I take my time to hold broader and wider stakeholder engagement," he said.
Mr Quartey added that lands recovered will be given to state agents.
ALSO READ:
Govt makes U-turn on demolition exercise at Ramsar Site
Tema Traditional Councils give blessings for Ramsar site demolition
About 785 buildings will be demolished in the La Dade-Kotopon Municipal Assembly as part of efforts by government to clear edifices that hinder the free flow of rainwater in drainage channels, thereby causing floods.
The Minister for Works and Housing, Francis Asenso-Boakye, has stated that while government is determined to build communities that can withstand and reduce the incidence of flooding especially in Accra, certain human activities have hugely hindered these efforts.