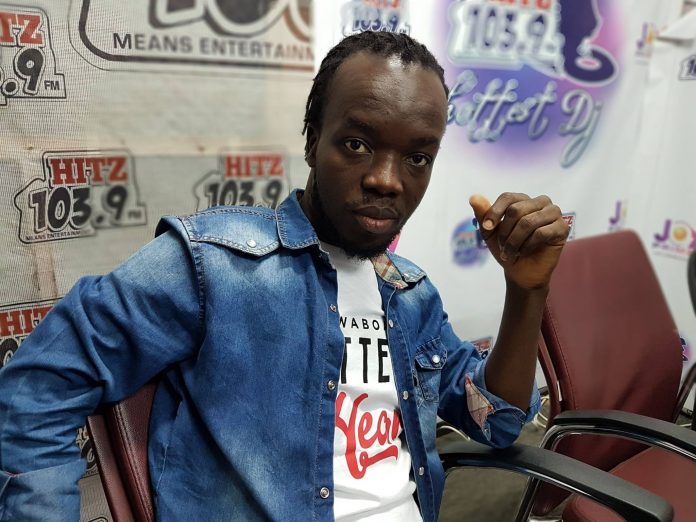 Talk about unity in Ghana's music space and lots of musicians would say "it barely exists unlike Nigerian acts do" and the latest to join the wave is Ghanaian singer, Akwaboah.
The Sarkcess record label signee has taken a swipe at some of his colleagues for taking too much time to do song features with him.
Akwaboah isn't the only musician lamenting as most of the female songstresses cry over how most male a-list musicians request for sex for song features.
SEE THIS: Why I cut off my manhood – Bobrisky reveals
According to Akwaboah, he was surprised a non-Ghanaian act sent him a verse in two days while his Ghanaian brothers kept him begging to jump on his song.
In a post on Facebook, which has caused a stir on social media, Akwaboah said, "Funny how u wanna put your own brother Ghanaian on a song… they keep flexing you… send same song to a bigger non Ghanaian act… and you have your verse in 2 days… Ghana we're sick in the head."
But, one entertainment personality who disagreed with Akwaboah was Mark Okraku Mantey, the President of the Creative Arts Council.
Speaking on the Daybreak Hitz on Hitz FM, Mr Mantey explained that it takes more than enough for two musicians to do a song together.
ALSO SEE: I will never be able to have a child – Nollywood actress reveals
"I do not think it's an issue. And it's because taste varies. I defended same on Sark and Meiway song. It will be difficult for Sark to sit on Meiway's song because if he does not take time he would disgrace himself.
"Anytime Sarkodie matches the mature acts, he conforms because his groove is more of drums. If you give Sarkodie something which is melodious, he struggles to fit and that is his weakness. So if you want someone to feature on your song, it's their prerogative… Akwaboah thinks anytime he wants it to happen it should but we must communicate," he Mark.
Read Akwaboah's post below: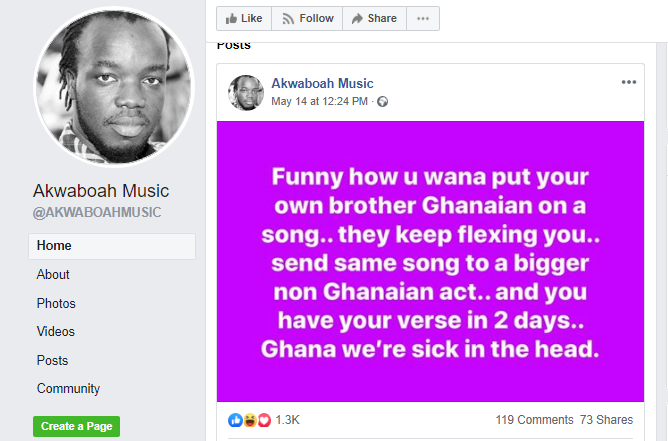 Source: Adomonline.com | Dennis K. Adu