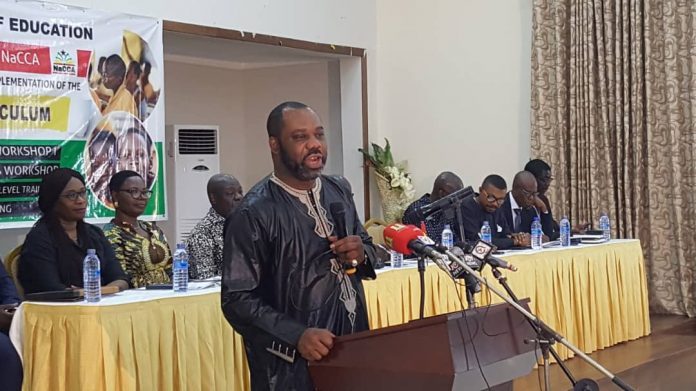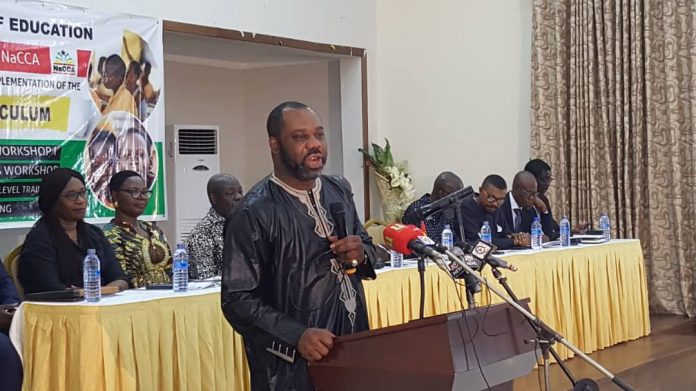 The Ghana Education Service (GES), in collaboration with the National Council for Curriculum and Assessment (NaCCA), has commenced the training of some 152,000 Kindergarten and Primary School teachers on the new Standard-Based Curriculum for basic schools.
The training programme has been designed with full recognition of the exigency of modern times and the global imperative of quality education as required by the Sustainable Development Goals.
The Ministry of Education and GES is hopeful all 152,000 under the GES would be oriented on the new Curriculum before the 2019/2020 academic year begins.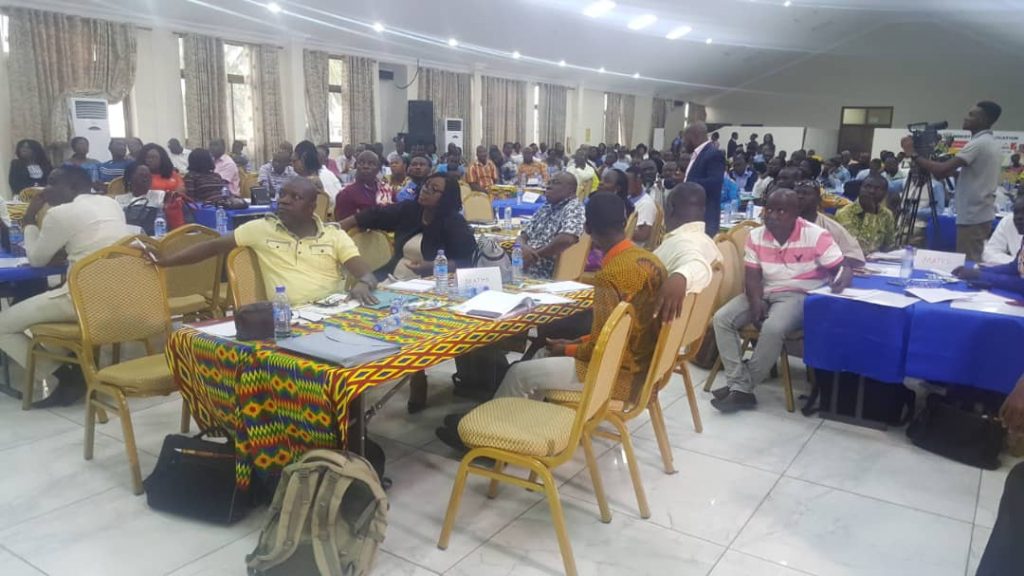 Executive Secretary of the NaCCA Dr Prince Hamid Armah made the disclosure at the opening ceremony of a five-day Master Trainers Training Workshop on the curriculum.
Currently, 150 Master Trainers selected from the GES NaCCA, National Inspectorate Board, National Teaching Council, Public Colleges of Education, Universities, among other stakeholders, are being oriented on the curriculum in their respective subjects.
The training has several modules including the rationale for revising the school curriculum and the new changes in the curriculum, Pedagogy – creative approaches for learner-centred teaching approach among others.
According to Dr Armah, the Master Trainers will also be taken through Jolly phonics, global competence and Assessment for leaners.
In addition, 3900 Regional, Metropolitan, Municipal and District teams around the country will also be trained to further train 152,000 Kindergarten and primary school teachers as well as head teachers and circuit supervisors, nationwide.
He said the new curriculum was going to prepare the next generation to become relevant and face the world dynamics.
Opening the ceremony, Minister of Education Mathew Opoku Prempeh hinted that over the years, the content and structure of instructions in Ghana's institutions of learning, particularly at the basic level have held the country back.
He added that such weaknesses have failed to adequately equip young people with the skills, understanding and innovation that will make children contribute most effectively to nation-building.
According to him, Ghana's educational system has merely served as a conveyor belt to pass young people into the world of work without ensuring that they would be able to function effectively.
He noted that the only way to prepare Ghana and the next generation is to provide them with skills – soft and hard, that will enable them to navigate the new world and the challenges that will be inherent in it.
Dr Mathew Opoku Prempeh added that the dynamics of today's world requires a holistic and broad education of students to enable them to function and thrive in varying environments.
Dr Prempeh mentioned that the crux of education is to have the basics right and that if children do not have it a right foundation from Kindergarten to primary 3, then the country is doomed.
He indicated, more emphasis would be placed on creative teaching and learning of maths and science in the new curriculum.
Story by: Maxwell Kudekor