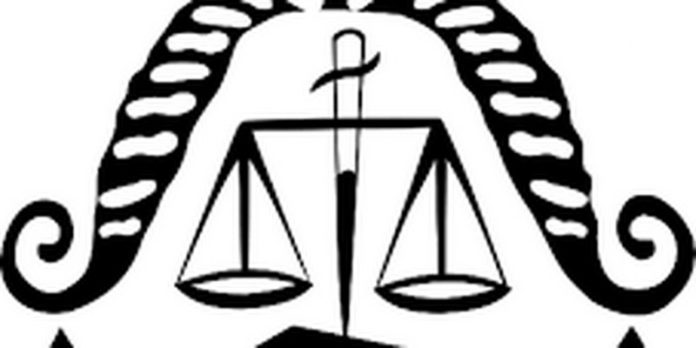 The Ghana Bar Association (GBA) has descended hard on the Minority Chief Whip, Kwame Governs Agboza, over his criticism that former Chief Justice, Justice Kwasi Anin Yeboah, allegedly presided over a "miscarriage of justice" during his tenure.
Speaking at the 41st Martyrs Day at the Holy Spirit Cathedral today, the President of GBA, Yaw Acheampong Boafo, described the comment as "totally unacceptable."
"It is totally unacceptable for a member of the leadership of the minority in Parliament lying ostensibly under the protection of Parliamentary immunity granted by the 1992 Constitution, in supporting a motion solely to unanimously support the nomination of the current Chief Justice to launch unwarranted attacks on the person of the immediate Chief Justice," he said.
Although Mr Boafo did not mention Mr Agboza's name, he made reference to the comment the MP made on the floor of Parliament during the approval of the current Chief Justice, Justice Gertrude Araba Esaaba Torkornoo.
Agboza's comments
On the floor of Parliament on June 7, this year Mr Agboza said, "Mr Speaker, I want to conclude and urge colleagues to support the approval of Justice Torkornoo simply because I think she has what it takes to be a Supreme Court judge.
"And I am hopeful she will be a better Chief Justice than the person she is taking over from. Why do I say this? Under the reign of the outgoing Chief Justice the level of miscarriage of justice in this country reached a crescendo and must never be repeated."
Unjustified criticisms
Mr Boafo who read the history about the killing of three High Court judges in 1982, said unwarranted attacks and unjustified criticisms of judges and the judiciary could lead to lack of confidence in the judiciary which could spell doom for the administration of justice and put the lives of judges in danger.
He said people have the right to criticise judgments but such criticisms must be based on facts and not due to political inclinations.
While encouraging constructive criticisms of judgments, the GBA President called on judges to also be fair in their work and not do things not in line with the law or the ethics of the profession.
Martyrs Day
The Martyrs Day is celebrated every June 30 to remember Justices Fred Poku Sarkodee, Cecilia Koranteng -Addo's and Kwadwo Agyei Agyepong, who were abducted from their homes on June 30, 1982, and brutally murdered.
Present at today's ceremony are President Nana Addo Dankwa Akufo-Addo, the Chief Justice, Justice Torkornoo, judges and lawyers.
ALSO READ: