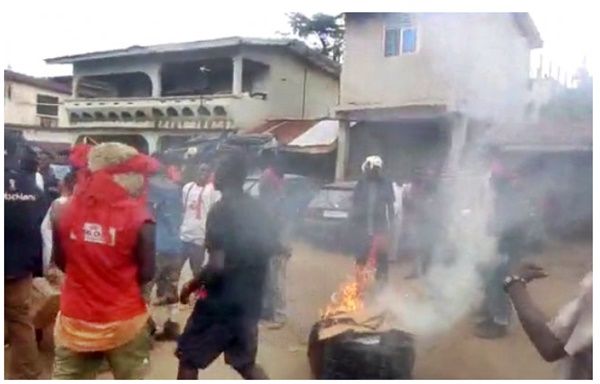 The Ghana National Association of Garages has condemned the attack carried out by some of its members on some Nigerian traders at Suame Magazine in the Ashanti region.
National Vice Chairman of the Association, Odeneho Nana Pong, said his outfit does not support the action of the traders and urged the Ghanaian traders to tread cautiously and not take the laws into their own hands.
"What is happening in Kumasi between the Nigerian traders and the Ghanaian traders is unfortunate and our outfit will never condone such acts. We urge them to remain calm," he said on Accra based Neat FM, monitored by Adomonline.com.
ALSO: Audio: Prostitutes, junkies take over Asomdwee Park
Some Ghanaian traders on Tuesday and Wednesday ransacked shops and forcibly closed down some shops in the area belonging to Nigerians.
The Ghanaian traders argued that they are only enforcing the laws of Ghana which bar foreigners from engaging in the retail sub-sector, a preserve of Ghanaians.
But, the National Vice Chairman said Wednesday's incident went beyond the remit of GUTA and appears to be a national security issue that must be dealt with by state authorities.
ALSO: GES approves subjects for study leave
He said Ghana must apply its laws regarding foreigners in the country to address such challenges.
He pointed out that the Association is ready to sit down and dialogue with the expatriate traders to find a lasting solution to the issue.
Source: Adomonline.com | Dorcas Abedu-Kennedy