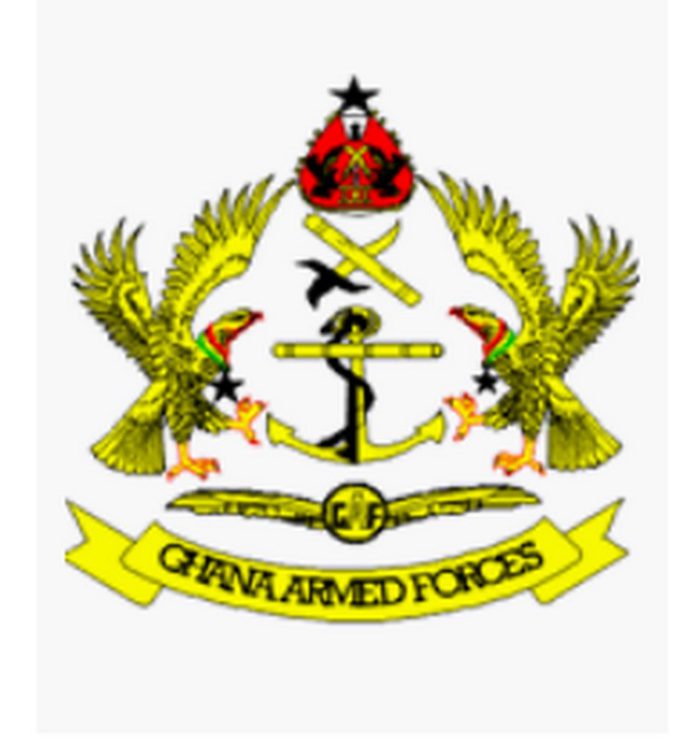 The Ghana Armed Forces (GAF) has cautioned the general public against fraudulent 2023/2024 recruitment advertisements link.
GAF has said it is not conducting any enlistment or recruitment at this material time and has not advertised such for the year 2023/2024.
It has therefore warned the public to desist from patronizing this fraudulent link (https://recruitmentfile.net/gaf.recruitment/), which is being circulated on social media platforms, especially WhatsApp and Facebook.
In a statement, the Forces said public and persons interested in joining GAF should stick to the certified and official channels that GAF uses in announcing recruitment's and enlistment exercises; that is the national dailies Daily Graphic and Ghanaian Times.
"GAF once again reiterates that it does not advertise on social media and does not engage
middlemen in such exercises.
"Therefore, the public should take heed of the education and numerous reminders to desist from paying monies through mobile money to unscrupulous persons who claim to be recruitment agents of GAF," the statement warned.
ALSO READ:
Ghana Armed Forces personnel to get UN certification
Ghana Armed Forces clears air on alleged recruitment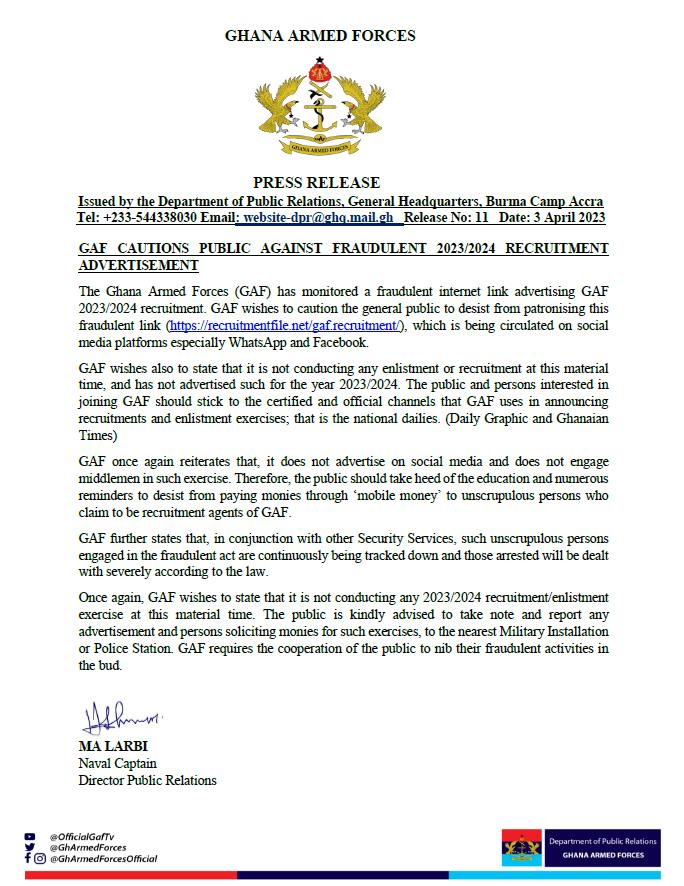 GAF has however assured in conjunction with other Security Services, such unscrupulous persons engaged in the fraudulent activities are continuously being tracked down and those arrested will be dealt with severely according to the law.