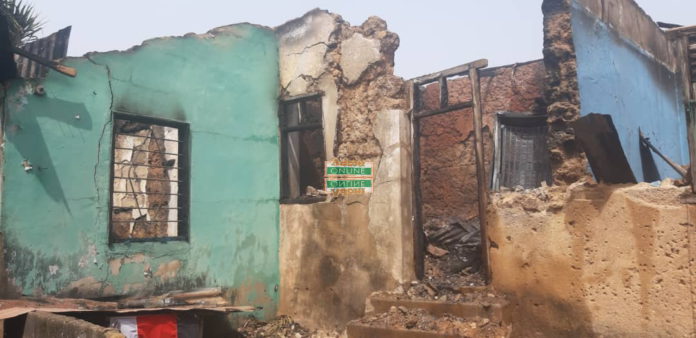 A fetish shrine located at Anloga in Kumasi has failed to stand the test of fire as it burns into ashes following a fire outbreak in the area.
Also burnt were some 15 rooms.
The fire incident which occurred early Tuesday morning started from the explosion of a cylinder being used by a woman in the compound house.
Eyewitnesses say they heard two different explosions from the house which resulted in the the fire incident.
ALSO READ: Over 100 illegal structures demolished at Kawukudi [Photos]
Properties running into millions of cedis have been destroyed in the house.
Landlord and owner of the shrine, Nicholas Yaw Gboyo, said even though the Gbanke shrine was destroyed, the Gbanke gods were not affected.
Photos below: