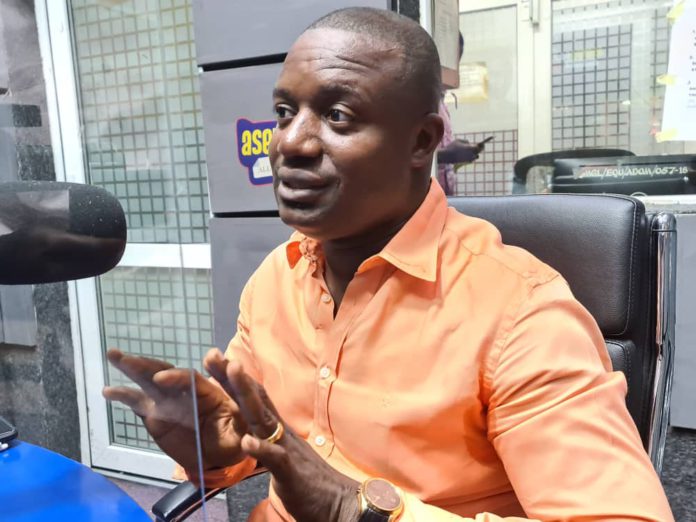 Ranking Member on Parliament's Mines and Energy Committee, John Jinapor, has faulted the Chamber of Independent Power Producers and the Electricity Company of Ghana for not being forthcoming with information about their negotiation.
According to him, their silence on what they have agreed to do concerning the energy sector debt amounting to some $1.73 billion is problematic.
He was reacting to the Managing Director of ECG, Samuel Dubik Mahama's assertion that from July onwards, the ECG will be paying for what it takes from the IPPs.
Concerning the legacy debt outstanding, Mr Mahama noted that it has been ring-fenced for now, to be considered at a later date.
However, Mr Jinapor opined that the ECG will not be able to pay 100% for the power it buys from the IPPs.
Speaking on JoyNews' PM Express, he said, "Going forward what bills are you going to be paying? We know the monthly bills. Are you going to pay 100% of that bill knowing that you cannot? because that is a fact. ECG in its current state cannot pay 100% for power that it buys.
"I have the latest ECG report, ECG 2023 work planner for Parliamentary select committee page 3 of 36. This was presented by the current ECG MD. If you look at 2022, their sales – I'm not talking about purchases because purchase could be another matter, I'm talking of what they sold – they sold 10 billion and collected about 7 billion.
"So there's a 3 billion gap in terms of collection. And this collection includes arrears, not staying current because this collection includes people who owed previously and through very aggressive measures that the current MD is taking and maybe his predecessor it does appear that they're recouping something.
"So I thought that they'll be honest with us and tell us that 'we want to stay current with 60%, with 50%' so that the discussion then will be that the difference, how do we treat it? When you open up that way, all of us can bring suggestions. But when the IPP chamber and ECG itself appear not to want to tell the public what exactly they've agreed to, it's problematic."
Meanwhile, the Chamber of Independent Power Producers of Ghana (IPPG), has suspended the planned shutdown of power plants following fruitful engagements with the Electricity Company of Ghana (ECG).
The Chamber had in a memo, directed its members to shut down their plants from July 1 to July 8 if the government fails to pay 30 percent of the 1.73 billion dollars owed them.
But according to a statement released by the chamber on Friday, June 30th, the IPPs have agreed to keep operating their power plants after July 1, 2023.
As part of the understanding reached, all the IPPs have received an offer of payments from ECG to enable them to operate in the interim thereby providing the government of Ghana and ECG the needed grace period to address the outstanding arrears in the energy sector and to meet their contractual obligations.
The IPPs are optimistic that this agreement reached would help yield the desired outcome of providing a permanent resolution to the energy sector debt failing which the IPPs will be left with no other choice than to revert to their earlier decision to shut down without any further notice.