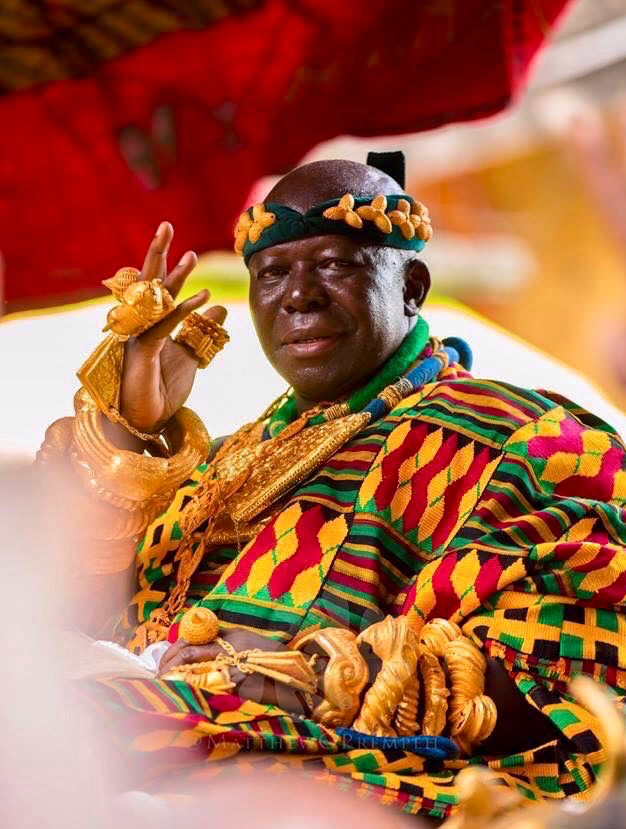 Asantehene Otumfuo Osei Tutu II has urged the government to be transparent with the citizenry on the economic situation of the country.
He believes this will foster trust in the government.
Speaking at the 56th congregation of the Kwame Nkrumah University of Science and Technology (KNUST), he observed that there was inadequate consultation in the lead up to the introduction of the Domestic Debt Exchange Programme (DDEP).
The introduction of the DDEP led to intensive public outcry.
"Our debt level as a country has become unsustainable pushing the government to roll out a domestic debt exchange programme that aims to restructure the nation's domestic and ensure some fiscal space for the country to operate. Sadly, it appears adequate public consultation did not take place until the programme commenced.
"In order to produce an outcome that will be in the best interest of everybody to promote peace and development, I want to implore the government to demonstrate a high level of transparency and be candid in these difficult times in order to gain the trust and confidence of the general public.
"Government should be more accommodating and reach out to those who may be even opposed to them politically. The interest of the country is paramount and we must all work together to prevent the collapse of the economy," he said.
Otumfuo added: "As we move to negotiate with our external creditors, I urge the government to bring together the best players with the requisite expertise from all political perspectives, so whatever the decision the government chooses will be everyone's responsibility."
ALSO READ:
Otumfuo restores land forcefully seized from owner by Amakomhene
Otumfuo led the University's Management to commission and inspect ongoing projects, including the KNUST Teaching Hospital site, Jericho Wall Police post, post graduate building and three-storey offices and classroom for the College of Engineering, Otumfuo statue at Unity Hall Roundabout and KNUST bottling company site and planting of commemorative tree.