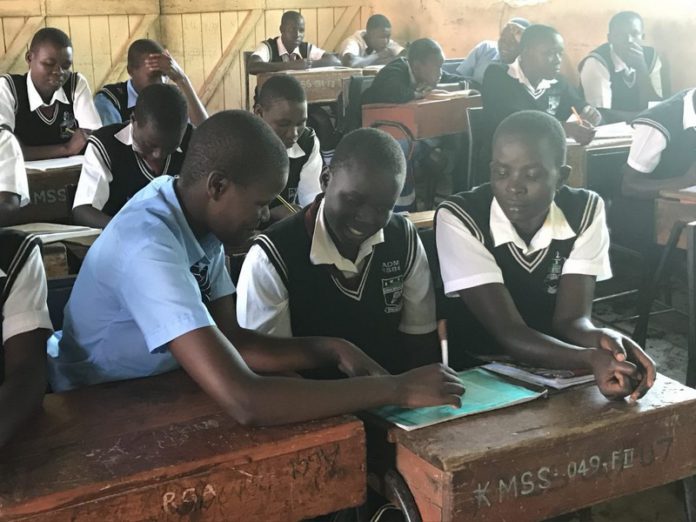 Kenya's Education Cabinet Secretary (CS), George Magoha, has announced that stakeholders have shelved schools reopening until 2021.
Speaking to the press, Mr Magoha explained that Primary and secondary schools will resume next year in January with a phased reopening of colleges and universities on a case by case study.
He stated that that 2020's school calendar "Should be considered lost" owning to the coronavirus pandemic that saw all learning institutions through out the country close in mid March.
"In consultation with Ministry of Health we have agreed schools to reopen when daily Covid-19 cases reduce consistently for 14 days. Social and physical distancing is the most critical factor in ensuring safety of learners," the CS said in his press statment.
"Inter-county movement of students will cause severe challenges with high incidents of infections. We are happy to inform Kenyans that the president accepted the recommendations," he said.
Kenya follows an 8-4-4 system and students currently at the tail end of their studies are required to seat for their national exam in order to progress from primary education into secondary and high school into university.
KNUT secretary general Wilson Sossion said that they have engaged in the process saying that they support Magoha in every decision.
The directive also gave instructions for reopening of University and College institutions. He said the universities will only reopen only when they meet the requirements of government guidelines.
"Members of the senate and faculty must agree how they are going to do a phased reopening," he said.
The institutions will undergo an inspection to decide if they have met the required regulations. "Institutions that fail to adhere to the COVID-19 government guidelines will risk closure," CS Magoha cautioned.
President Uhuru Kenyatta had directed Magoha to notify the public on the resumption of the 2020 academic year.
President Uhuru in his address to the nation on Monday from Harambee House said the announcement should be made not later than Tuesday.
The proposal to reopen in September was among initial recommendations to President Kenyatta in May by a team formed by CS Magoha.
But this was followed by a second recommendation in June opposing the September reopening and instead of calling for reopening in January next year.
The January proposal was supported by stakeholders including teacher unions and CS Magoha who said schools will not be reopened until the infection curve is flattened.
Magoha explained the recommended January reopening was due to medical advice that "the spike of the infection is expected to occur around the same time