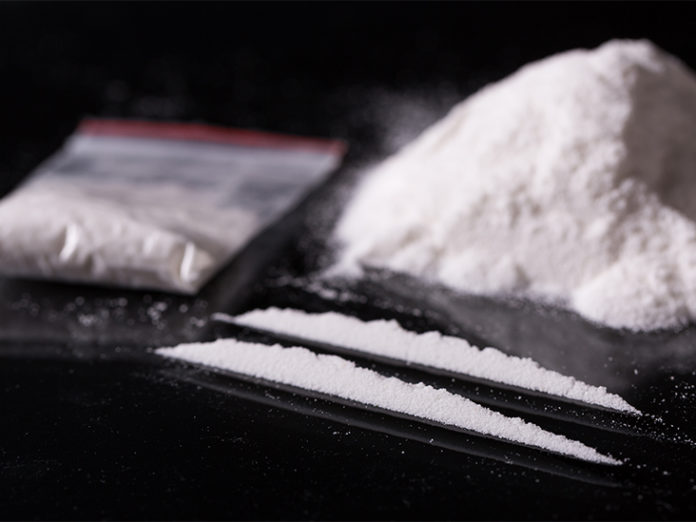 According to a recent report by the United Nations Office on Drugs and Crime (UNODC), the global production of cocaine has surged to unprecedented levels, largely due to increased demand following the Covid-19 pandemic lockdowns.
The report indicates that coca cultivation increased by 35% between 2021 and 2022 to reach record levels, with new trafficking hubs emerging in West and Central Africa.
International postal services are now being used more frequently by drug traffickers to deliver drugs to consumers, according to the report.
While Europe and North America remain the largest markets for cocaine, followed by South and Central America and the Caribbean, the report suggests that new markets are emerging in Africa and Asia, which could pose a dangerous threat.
The Global Report on Cocaine attributes the production increase to an expansion in the cultivation of coca bushes, as well as improvements in converting coca into powdered cocaine.
The report also indicates that seizure data suggest the role of Africa, particularly West and Central Africa, as a transit zone for cocaine on its way to European markets has increased significantly since 2019. The quantity of cocaine seized in Africa and the number of large seizures appear to have reached record levels during 2021.
The Covid-19 pandemic had a disruptive impact on drug markets as international travel was severely restricted, leading to a drop in demand for cocaine.
However, the latest data indicates that this slump had little impact on longer-term trends. As a result, the global supply of cocaine has now reached a record high.
In the UK, the report highlights a significant increase in the number of seizures of cocaine in the "fast parcel and postal modes." While law enforcement interceptions have been on the rise, they have not kept pace with production, according to the report.
Key findings include:
Ghanaian law enforcement perceived that cocaine trafficking through Ghana had resulted in the establishment of a domestic market. As of 2017, cocaine accounted for 26 per cent of drug treatment provision in Ghana
Saudi Arabia has the highest retail cocaine prices of $533 while the illicit drug costs $20 in Ghana
While comprehensive comparable data for 2021 were not available it appears that trafficking from Brazil to West and Central Africa rebounded during 2021, as at least 3 cocaine consignments in excess of 500 kg each, amounting to 2.9 tons, were seized in Brazil with destination Ghana, in addition to smaller consignments meant for Nigeria and Sierra Leone.
Since 2013 the UNODC Drugs Monitoring Platform has recorded only one seizure of 100 kg or more in Ghana, specifically in September 2020 at Tema port.
Colombia still dominates trafficking routes although paths to Europe have evolved
Consumption in Australia peaked in the middle of 2020, dropped by 50% the following year and picked up "moderately" in the last few months of 2021
Mexican and Balkan criminal groups have moved closer to the centre of production to gain access to supplies
The use of crack cocaine is on the upward trend in several western European countries including the UK, Belgium, France and Spain
In Ukraine, the market had been expanding, but since Russia's invasion last February the demand has been disrupted drastically.