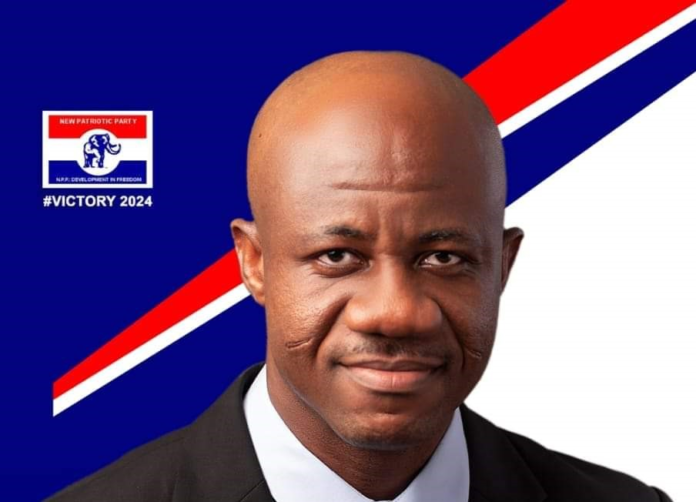 Charles Opoku, a hopeful candidate for the New Patriotic Party (NPP) in the Assin North constituency, is expressing strong confidence in his chances of winning the upcoming parliamentary primaries.
He emphasizes that the party is fully prepared to conduct its internal elections for the Assin North Constituency on April 7, 2023.
Opoku attributes his optimism to his diligent efforts in implementing various development projects within the communities.
When asked about the expected percentage of votes, he humbly states that he does not wish to come across as arrogant but genuinely believes that the delegates may even surpass his expectations.
Opoku credits his success to his extensive self-promotion, highlighted by the numerous development initiatives he has undertaken in the constituency, as well as his exceptional rapport with party members and traditional leaders.
In an interview with Original FM, he encourages delegates to maintain a respectful and issue-focused campaign, emphasizing that the election is an internal matter, and ultimately, the victory belongs to the party.
Notably, two individuals, Charles Opoku and Frederick Freeman Amoah-Kyei, have obtained nomination forms to compete in the New Patriotic Party's parliamentary primary for the Assin North Constituency.
The party's internal election follows the declaration of the Assin North seat as vacant by Parliament, following a Supreme Court ruling on James Gyakye Quayson's eligibility to hold the position.
The Electoral Commission has subsequently scheduled a by-election for Tuesday, June 27, 2023, to fill the Assin North seat.