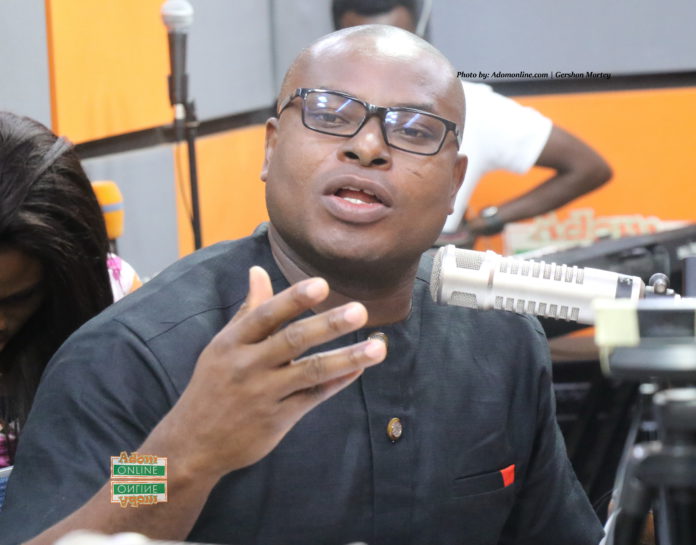 The Director of Communications of the New Patriotic Party (NPP), Richard Ahiagbah, is baffled as to why former Chief Justice Sophia Akuffo found it necessary to protest against government's proposed Domestic Debt Exchange Programme (DDEP).
To him, as far as government is not imposing the programme on anyone, the former CJ could have just opted out, instead of causing a spectacle.
"The Finance Minister has on several occasions said that the programme is not compulsory but voluntary. So I am confused as to why the former CJ protested yesterday. There are others who are willing to participate in the programme and did not come out to protest so if we have the choice to participate, and she prefers not to, then the basis for her protest is not clear.
"I do not understand why she chose to demonstrate over something she has the freedom to choose," he said on The Big Issue on Saturday.
The former Chief Justice on Friday, February 10, 2023, joined a group of pensioners to picket at the Finance Ministry.
She described the move by the government as sheer wickedness and outright disrespect to the elderly who have sacrificed their lives for the development of the nation.
ALSO READ:
Former Chief Justice threatens to sue govt over debt exchange
Mahama reacts to Sophia Akuffo's debt exchange outburst
Madam Sophia Akuffo also called on the government to be transparent and account to Ghanaians what led to the current economic crisis and what all the loans were used for.
She threatened to head to Court if government does not exclude pensioners from the Domestic Debt Exchange Programme.