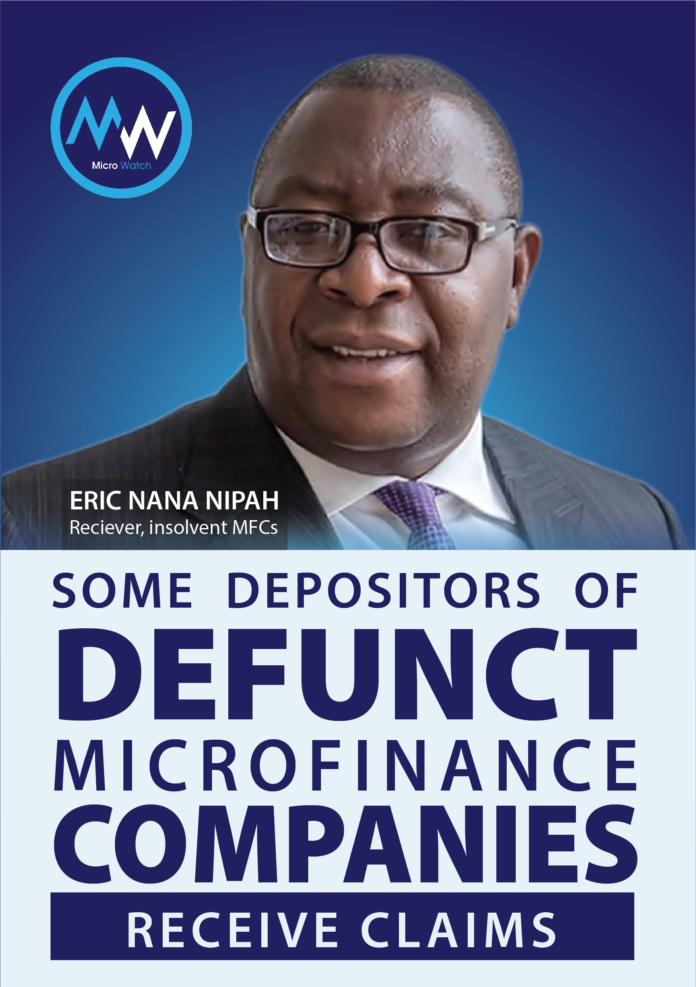 The Receiver of collapsed financial institutions, Eric Nana Nipah, has extended the deadline for the submission of 'Proof of Debt forms' to Friday, September 27, 2019.
The receiver says the decision to extend the deadline date is to allow customers ample time to submit their forms so that they can be duly paid.
The Bank of Ghana, pursuant to section 123 (1) of the Banks and Specialised Deposit-Taking Institutions Act, 2016 (Act 930), appointed the Director of Price Waterhouse Coopers Ghana Limited, Eric Nana Nipah, as the receiver of banks it had declared insolvent.
Per the appointment, the receiver has taken control of some 347 microfinance companies and is expected to ensure that customers of the affected banks are paid.
The Receiver the set September 12, 2019, as the deadline for customers to submit their documents for validation for payment.
A statement, however, singed and released by Mr Nipah said the deadline had been extended to September 27, 2019.
The release said the Receiver had noted that some depositors of the 347 microfinance companies were yet to submit their 'Proof of Debt forms' hence the decision to extend.
Mr Nipah has urged customers to ensure that they meet the deadline so that they can have their monies paid.