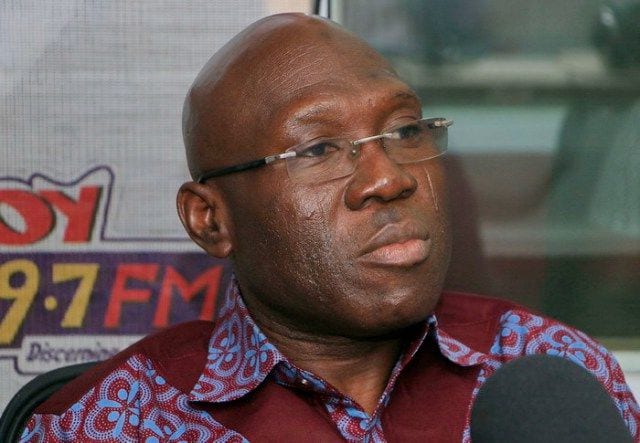 National Democratic Congress (NDC) Member of Parliament (MP) for Tamale Central, Inusah Fuseini has commended the government for completing the Madina-Adentan Highway footbridge project.
"The Madina-Adentan footbridge is not bad at all. If you are a pedestrian and you are using the footbridge I must say that it's good for you, walking that long distance just to cross over to the other side is good for them. So it's not bad in effect," he said on Accra based Neat FM monitored by Adomonline.com.
ALSO: Audio: Martin Amidu has been turned into a zombie – Dr Maurice Ampaw
One of the Madina-Adentan Highway footbridge project, which commenced in November 2018, has been completed.
Some pedestrians have started using the footbridge
to cross over the highway.
Some residents of Adentan, a suburb of Accra, complained about the unfriendly nature of the bridge, claiming it takes a lot of time and effort to cross it.
But, the Tamale Central MP believes the footbridge, inasmuch as it is disability friendly, would also help to improve the health of Ghanaians, especially residents in the community.
ALSO: Massive traffic on Tema Motorway as Dawhenya residents protest over bad roads
He urged pedestrians to stop criticising the project, laud the government and see the footbridge as an opportunity to exercise.
"I think we need to give credit to the government instead of criticising the project. I think it's not bad at all. Let's use the footbridge very well and see it as an opportunity to exercise in order to help improve the health of Ghanaians. I know climbing that bridge would be stressful, but it's a form of an exercise," the former Minister for Lands and Natural Resources noted.
ALSO: Carpenter remanded for murdering brother in-law
Meanwhile, after the deadline since the project began in November 2018, only one of the footbridges has been fully completed.
Source: Adomonline.com/Dorcas Abedu-Kennedy