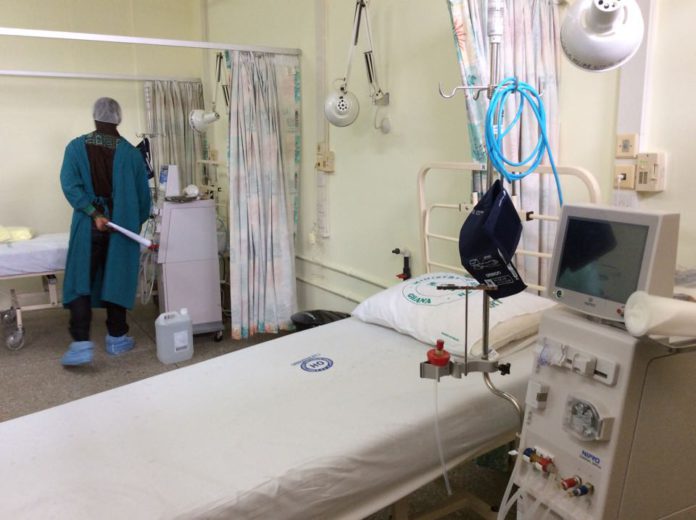 Sarah Serwaa Major, the midwife and owner of Craddle Care Maternity Hospital Trust, who was suspended by the Nursing and Midwifery Council for engaging in unprofessional conduct, says she is innocent.
According to her, the Council's decision is unfair and unwarranted and therefore her lawyers are reviewing the statement and would soon appeal in court.
She said the decision to appeal is motivated by the quest to clear her name and ensure that the right thing is done.
ALSO: Audio: Zoe Pastor threatened not to release our cash if we made noise – Angry customers
"I want the whole world to know that the allegations by the Council are untrue and my lawyers are helping me and we would be looking at the appeal process and take the matter to court as soon as possible. The decision is unfair," she cried on Accra based Neat FM, monitored by Adomonline.com.
The Nursing and Midwifery Council has suspended a nurse and the midwife, for three years, for engaging in unprofessional conduct and breaching the professional standards of the health profession.
"The 14th Governing Board of the Council took this decision at its 4th sitting," a statement signed by Registrar at the Council, Felix Nyante stated.
ALSO: PDS welcomes 11% increase in electricity tariff
Sarah Major, a midwife and owner of Craddle Care Maternity Hospital Trust and Susana Adu, an Enrolled General Nurse who worked at the Doku Memorial Clinic, have both been ordered to return their license and certificates of registration to the Registrar of the Council.
The Council said during its investigation, it found out that, whilst assisting a pregnant woman during labour on Monday, December 4, 2017, the midwife took some unprofessional decisions which nearly cost the life of the pregnant woman and her baby.
But, reacting to the issue, the embattled midwife believes the Council has taken such a decision just to settle a personal score with her, accusing the Council of waging a war against her unnecessarily.
"I don't believe in what the Council has said, I won't accept their decision. I think they took such a decision because they have issues with me personally and I think that is not right. I am not incompetent," she noted.
ALSO: Titus-Glover joins calls for Atta Mills' mortal remains to be exhumed
Asked what the decision had caused her, she said "the woman who caused all these problems didn't even pay me. She was charged GH¢ 3,000.00 but has refused to pay because of the issue. I have delivered 105 births and so why would I be unprofessional with this one when no death was recorded. I am still in shock. This matter is making me go through emotional trauma," she stressed.
Source: Adomonline.com | Dorcas Abedu-Kennedy