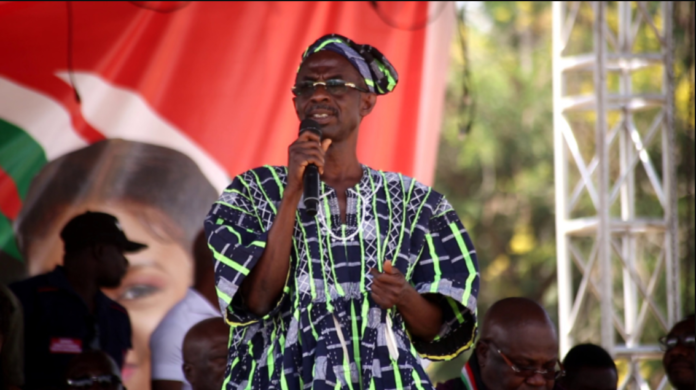 The Ghana Armed Forces Command and Staff College (GAFCSC) Class of 2017 is happy about his recent achievement in political circles with his election as the National Chairman of the opposition National Democratic Congress (NDC).
In a half page advert published in the Daily Graphic on Tuesday, January 10, 2023, they congratulated him with an artwork of a mosquito, with the inscription – "The smile of God is victory – Whittier."
Mr Asiedu Nketia is an alumnus of the Ghana Armed Forces Command and Staff College (GAFCSC).
"The Master of Science in Defence & International Politics (MDIP) Class of 2017 of the Ghana Armed Forces Command & Staff College (GAFCSC) congratulates JOHNSON ASIEDU NKETIAH, (General Mosquito), on winning the National Chairmanship at the just ended 10th Delegates Congress of the National Democratic Congress (NDC) held on Saturday, 17th December, 2022, at the Accra Sports Stadium.
"Your victory was warranted and we wish to reassure you that you will continue to have our moral, physical and spiritual support as you take on your new responsibilities."
"We are indeed eager to collaborate with you, not just to improve our relations but to also coordinate our efforts for global peace, security and inter-ethnic and religious harmony.
"Once again, CONGRATULATIONS on your outstanding achievement and accomplishment. Indeed, you have made us proud!"
Background
At his graduation ceremony in August 2019, the Vice President, Dr Mahamudu Bawumia, who was in attendance had some kind words for him for his academic achievement.
Mr Nketia's new degree from the Ghana Armed Forces Command and Staff College may be taking him a step closer to being John Mahama's running mate, Vice President Mahamudu Bawumia said in joke during his address at the ceremony.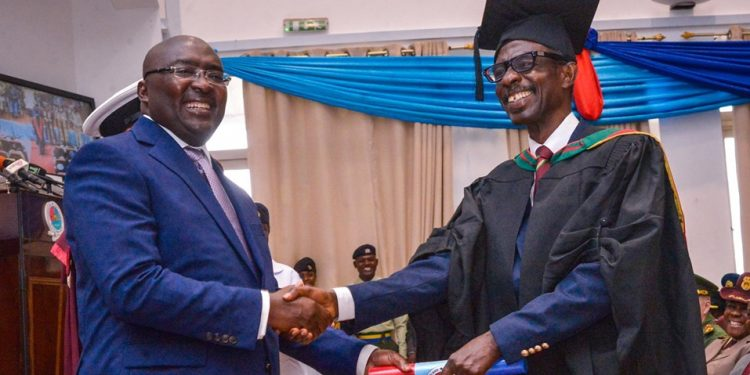 "I am told he did not come here for physical muscles but he came here to beef up the intellectual capacity of the NDC and enhance his case for being selected as the running mate.
"More seriously, I really want to congratulate my friend Johnson Asiedu Nketia. He has shown that it can never be too late to acquire knowledge and I think he has done well," the Vice President added.