Central Regional Chairman of the National Democratic Congress (NDC), Allotey Jacobs has described as unfortunate the attack on the Health Minister at Ajumakoa Sunkwa in the Central Region.
He blamed the NPP for preventing the NDC supporters from entering the event premises.
The NDC chairman said the attack could have been avoided if the leadership of the New Patriotic Party (NPP) had controlled their irate youth.
ALSO: C/R Minister orders arrest of NDC thugs who allegedly pelted Health Minister with stones [Audio]
"This clash could have been prevented if the NPP controlled their youth. Why should the NPP prevent them [the NDC youth] from entering the premises," he asked.
The commissioning of a polyclinic on Thursday turned chaotic when some irate supporters of the opposition National Democratic Congress (NDC) allegedly hurled stones at Health Minister, Kwaku Agyemang Manu and other guests at the event.
READ ALSO: Photos: NDC supporters pelt stones at Health Minister; injures Multimedia cameraman
The timely intervention of some police officers saved the situation.
According to reports, the NDC hoodlums pelted the minister when he was about to officially commission the health facility.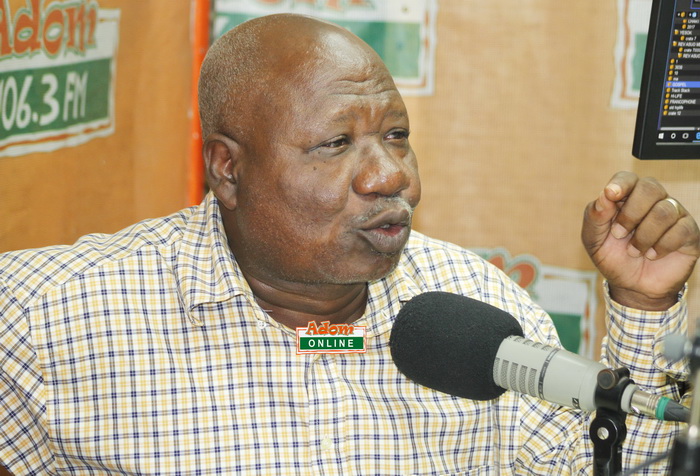 But Mr Allotey Jacobs said the NDC cannot be blamed for the attack though he admits that a Multimedia cameraman was injured in the process.
He blamed the NPP government for their failure to credit the erstwhile Mahama government for projects they had carried out.
ALSO READ: Pastor who congregants gifted private jet dragged to court for impregnating church member
Meanwhile, the Central Regional Minister, Kwamena Duncan has ordered the arrest of all persons implicated in the incident to face the law.
He also condemned comments made by Allotey Jacobs urging him to refrain from politicising the issue.