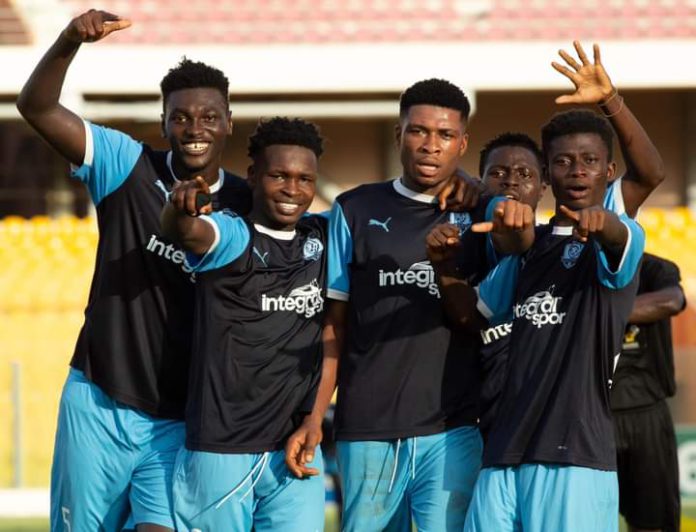 Giant killers Accra Lions have announced that they will unveil a distinguished recipient of the prestigious FIFA Player of the Year award winner as the club's new partner at a press conference in Accra on Tuesday.
Ghana Premier League campaigners, who stunned previous league leaders Aduana Stars 3-0 over the weekend, will unveil the former international superstar during the event at the Kempinski Hotel in Accra at 11 am.
The young but ambitious club said the former international footballer has arrived in Accra and will be present at the press conference where his identity will be revealed.
The press conference will be addressed by the Minister of Youth and Sports Honourable Mustapha Ussif, the German ambassador His Excellency Daniel Krull as well as a leading member of the Ghana Football Association.
The chief of Abokobi, where the club is based in Accra, Nii Samuel Adjetey Mohenu, will also be in attendance as well as several members of the PFAG and prominent figures from the football industry, both domestically and internationally.
The event will also present an exceptional networking opportunity for attendees to connect with key individuals and forge new alliances within the sport while creating interviewing opportunities for the media.
The club has also invited media representatives to join them for this exclusive event, which promises to be a landmark moment in Ghana football.
The proceedings will kick off with a captivating presentation about the event, where the highly esteemed new partner will be officially introduced to the world.
Following the unveiling, a dynamic Q&A session will allow journalists and reporters to delve into the intricacies of the partnership and glean insights into the future plans of Accra Lions.